When you need to sell jewelry Phoenix Pawn & Gold can assist you!
Selling your Jewelry should not be a hassling experience. Just come in, sell, head out with cash, right? Well, if you want that kind of experience to sell jewelry Phoenix Pawn & Gold will be able to assist with this process. Our staff has been providing this service for over 20 years and given the community peace of mind when it comes to selling their precious heirlooms to us. That's why when it comes down to having to sell jewelry Phoenix locals KNOW to come to Phoenix Pawn & Gold. Stop by the store today for a free appraisal.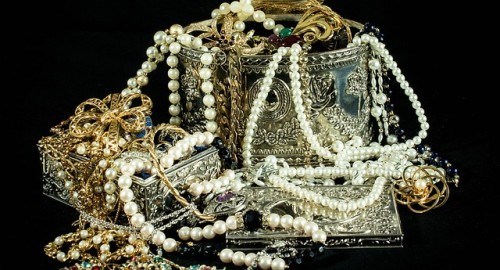 What Type of Jewelry Can I Sell?
You can sell any all types of jewelry to us. You can sell to us such things as watches, bracelets, rings, necklaces, earrings, pendants, designer jewelry, gold, silver, platinum, and estate jewelry. It does not matter if your jewelry is broken or damaged, we take it all! We know the value of jewelry when we see it, so come to THE Sell Jewelry Phoenix Location you can trust, Phoenix Pawn & Gold!
Why Should I Sell My Jewelry?
With over 30 years of combined, extensive knowledge within the jewelry and diamond industry, Phoenix Pawn & Gold has the experience to know what your jewelry is worth. We offer free appraisals on your estate jewelry and we are able to turn your jewelry into cash within minutes. Also, our professional staff can answer most of your questions in regards to the procedure of selling jewelry to us. So don't let these valuable items sit in your drawer and collect dust any longer – turn them into much needed cash today at THE Sell Jewelry Phoenix Store in the Valley: Phoenix Pawn & Gold!
Why should I come to Phoenix Pawn & Gold?
Phoenix Pawn & Gold and its affiliated companies has been in business over the past two decades, buying, selling, and pawning all types of jewelry. We have the knowledge, experience, and more importantly, CASH to make you want to come back and see us. Therefore, you can be sure when you sell jewelry Phoenix Pawn & Gold was the best decision made that day.
Located at 27th Avenue and Van Buren, Phoenix Pawn & Gold serves Phoenix, Scottsdale, Tempe, Mesa and the Greater Phoenix Area.