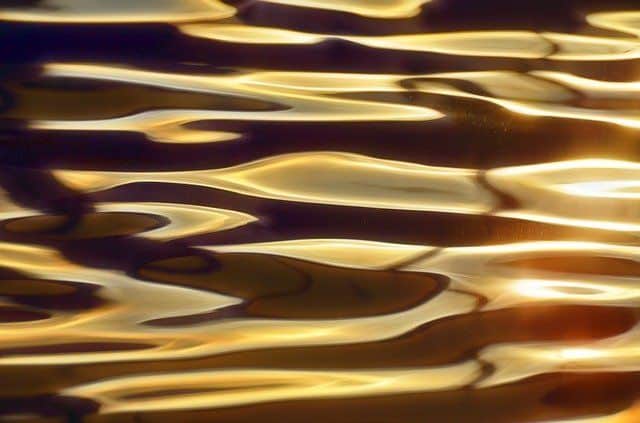 Sell Gold for Cash
Gold Buyer - Free Gold Testing
Sell Gold for Cash Phoenix Residents
Gold gives us something to invest in and collect.  Moreover, it is a tangible commodity that we all have in one form or another.  Fortunately, when we need more cash flow, we have gold to fall back on.  You will get the biggest cash payout when you bring in to sell gold for cash Phoenix residents!   Phoenix Pawn and Gold will give you a precise assessment, free of charge, and extend the highest cash possible to you!  
Gold has been appreciated and sought throughout time, even before it was a form of currency.  While its attributes are many, here's just a few.  Gold is the most pliable precious metal. This characteristic is why it can be melted into bullion and coins, without losing its metal value.  In addition, gold is the most sought metal for jewelry because of its aesthetic appeal.  Moreover, gold is rare, especially in its purest form, while the demand is never ending.  This all adds up to a collection of monetary viability that has intrinsic value.
The Colors and Karats of Gold
Gold jewelry is a mixture of alloys, creating different colors of gold.  They each have their own color and personality.
Yellow gold mixes pure gold with silver, zinc and copper. This gold requires the least amount of maintenance and is the purest color. 
White gold, made of gold and platinum (palladium). The mixture with platinum, makes it more durable and scratch resistant than yellow gold.
Rose gold is gold alloyed with copper and zinc. This mix creates a rose or pink hue from the copper. This gold is even more durable than white gold and also more affordable.
Green gold (aka Electrum) is a mixture with gold, silver and sometimes copper. It is the silver though that creates the hint of green.
Gold karats are the measurement of the purity of the gold.  On gold jewelry, there is a stamp found in relatively incognito places, such as a clasp on a necklace.  The most common mark found on jewelry is 14k, while the purest is 24k.  The following is the percentage equated by gold per karat.
10k - 41.7% pure gold
14k - 58.3% pure gold
18k - 75.0% pure gold
24k - 99.9% pure gold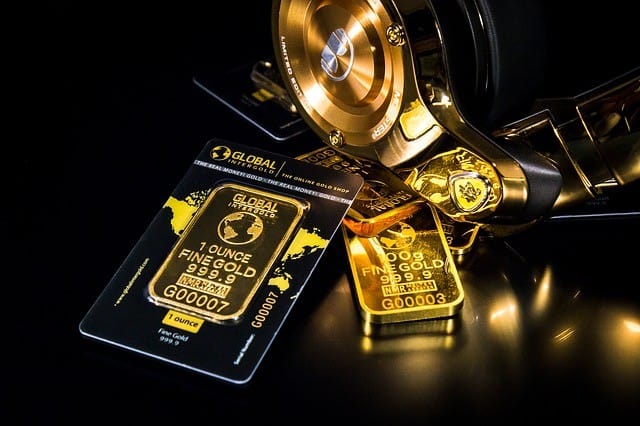 Valuate Your Gold Free of Charge
Phoenix Pawn and Gold is known for our professional appraisals and giving the best cash offers for gold.  This is a center of our core beliefs to continue to take care of Phoenix and its surrounding communities. 
To begin a valuation on your gold, an associate will examine the gold jewelry for its visual appeal and locate the hidden stamp.  After that, we must verify the stamp is accurate by using our test kit.  First, swiping the gold jewelry across our touchstone, to get a small sample.  This will in no way harm the gold jewelry or mark it.  But the gold flakes left behind are suffice for droplets of different acidic strength to validate the gold's purity. 
However for gold coins, gold ingots and any bulk form of gold, we have the Sigma Metalytics tester.  This sends electromagnetic waves through the gold, analyzing the purity.  It is an amazing technology that allows you to test precious metals without removing it from its packaging (like gold coins).
Once that is determined, the gold is weighed.  Now we are able to refer to the Spot Price of gold, which changes throughout daily trading in the stock market.. 
The Highest Cash Offers in Town!
After our thorough assessment and the Spot Price noted, we will present you with an amazing cash offer!  Our cash offer is higher than any of our competitors.  Because our offer is 70% - 80% of the Spot Price, rather than only 50% - 60%. like the others. 
This is why we are so confident that our cash offer presented to you surpasses all others! 
All of our appraisals on gold and any items of value are free of charge.  In addition, you are never obligated to accept our cash offer.  We understand if you are needing to ensure the best cash offer possible.  You are more than welcome to visit another pawn shop to see what their appraisal is.  It puts a smile on our face when we see you return and sell gold for cash to our store!
You Will Have Cash in Your Hands in Just Minutes
Within as little as 5 minutes from handing us your gold to valuate, and walking out with a stack of cash! 
Once you've received and accepted our offer, a quick cash transaction is about to occur!  We will only need a few signatures and a valid and current Arizona ID to complete the sale.  After all that is said and done, the counting of cash begins. 
An associate can get you started via Live Chat by clicking on the bottom right.
Or text (602)641-4666 with questions 24/7 and receive a swift response!
We Also Offer Cash to Loan on Your Gold!
There are those that have no desire to sell their gold, yet still need extra cash to pay some bills.  We offer pawn loans on gold ingots, gold jewelry, watches, gold coins and more!  All of our secured loans are for 90 days, without the hassle!   There are no credit checks, no calls to your employer, nor do we ask for a proof of income.  Please ask our associates for details, so you can make the best decision for you!