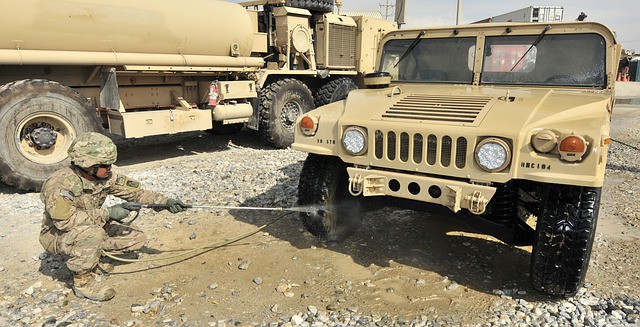 Pawn Power Washers - Pressure Washers
Honda - Westinghouse - Ryobi - Simpson - Generac
When you are looking for some fast cash to fill a gap, we can easily overlook ways or means to bring it to fruition.  Because you do not always have to sell something outright if it is just a temporary situation.  In actuality, pawn loans are very helpful in these times when your short of cash.  So consequently, you can utilize the value in things without having to sacrifice them.  For instance, you can pawn power washers or pressure washers to secure a loan and have cash today.  However, if you bring them in to Phoenix Pawn & Gold, you will get the best cash offer around for a pawn loan! 
Pawn Power Washers has Value to Loan
Pawn loans are quite simple.  The amount of cash on a loan is based on the current market value of your valuables.  In addition, the loan is secured by your power washer for 90 days.  Therefore, they are hassle free from credit checks, verifying employment or requiring proof of income.  Furthermore, you will have cash in your hand that day, and we will safely store your pressure washer until the loan is satisfied.
And how do we determine the value to loan on your power washer?  Glad you asked!
Assessing Value to Loan
Whether you have an electric or a gas power/pressure washer, Phoenix Pawn & Gold wants to be the one that puts that cash in your hand!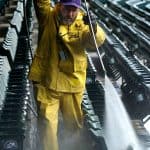 When you come in to Phoenix Pawn & Gold, our associate will conduct an assessment on your pressure washer.  This begins with examining the exterior of the machine to ensure that it is in good condition.  After that, they will investigate the internal mechanics of the machine.  To clarify, they will make sure that everything works the way it is supposed to and all accessories are there to make that possible.  Finally, we will refer to the current market value of that same make and model of washer.  This allows us to calculate the cash offer we can present to you.
*All of our assessments are free of charge, nor is there an obligation to accept our cash offer!
Pawn Terms
Our collateral loans are for 90 days.  You are more than welcome to satisfy the loan at any time during the 90 days.  However, the sooner you pay, the less you pay back.  Because we pro-rate the interest to the date of payment in full.  In addition, there are no penalties or charges added for paying early.
Although, if you are struggling to pay the loan in full, come in and talk to us!  With paying only the interest accrued, we can extend your pawn on your power washer for another 90 days.  Because Phoenix Pawn & Gold is looking to help you with cash, not cause you more stress!
The Brands of Power & Pressure Washers We Loan Cash On:
Westinghouse
Simpson
Greenworks
Ryobi
Our Pawn Shop
For more than a decade Phoenix Pawn & Gold is a pawn shop that Phoenix residents know and trust!  We strive to make the best offers possible and to turn them into cash in your hands!