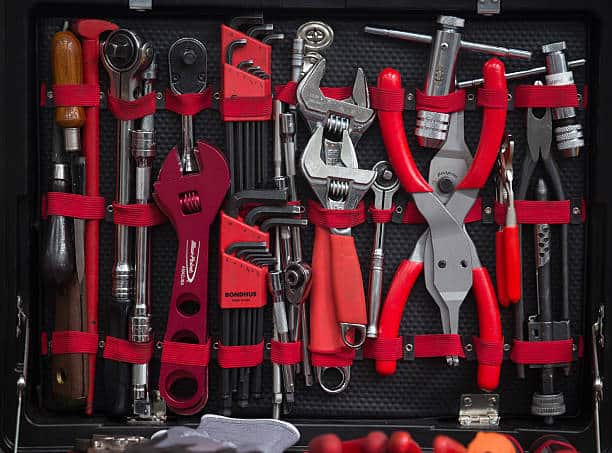 Pawn Tools to Secure a Cash Loan
Very few pawn shops in Phoenix will do pawn loans on tools. Whether it's power tools, mechanical, or steel Phoenix Pawn and Gold will valuate and make the best cash offer when you pawn tools at our store!
Tools now have a new purpose when you pawn them at Phoenix Pawn and Gold!
Phoenix Pawn and Gold has taken many things over the years. We have accepted many items we determine of value to help the lives of our customers. Now we offer that same courtesy to owners of tools as well.

What tools do you even take?
We are not shy of the types of brand names you can pawn with us. We accept all the major brand names like Stihl, DeWalt, Stanley, and more. Power Tools net out more than standard tool sets, but that doesn't mean we won't take sets at all. All we really ask is that you bring the tools in as complete as possible (meaning any cases and all accessories that come with the unit). Without them, they will gravely devalue the pawn loan payout or not accepted at all. That's sad for both of us.
How does the process work?
Much like our existing pawn loans, the process holds the same. First, stop by our store with the tools in hand (complete with needed accessories). We would assess the loan-to-value on site based on their condition among other factors. We finalize the process by giving you the money shortly afterwards based on the item's loan-to-value (LTV). The process takes a little under a few minutes to an hour, depending on how many tools.
What would be the point to go to Phoenix Pawn and Gold?
Phoenix Pawn and Gold has been a successful solution for cash through their pawn loans. This standard of excellence is upheld just as we have done for the past ten years of business. We became a known source of aid for the citizens of Phoenix, Tempe and Glendale. Don't hesitate when your finances are in shambles. Contact us today and let Phoenix Pawn and Gold be the tool you need to get back on track.