We Buy and Sell Valuables 7 Days a Week!
At Phoenix Pawn and Gold, we are here for you to buy and sell valuable items, and offer you the best cash offers possible.  Because recognizing value is our business.  And our pawnbrokers will be happy to assess your jewelry, tools, or electronics.  Sell smartphones, gift cards, Apple watch, iPad, iPhone, MacBook, a laptop, computers, Beats Headphones, or your PlayStation 5. 
Walking around our store, you will be impressed with the variety of quality items available for you to buy.  Many items, have never even been taken out of the box, yet you'll never pay full price for them.  Because at Phoenix Pawn and Gold we like it when you find electronics, tools and jewelry, at a price you cannot afford to let pass you by!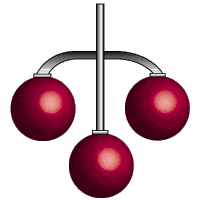 What Can I Sell?
When we say we'll buy anything of value, we mean it.  There's no limit to the goods that our associates will purchase from our customers.  At Phoenix Pawn and Gold, we've become experts over the years at valuing items ranging from electronics to jewelry to collectibles and much, much more.  A quick and dirty list of items you can sell for cash at Phoenix Pawn and Gold today are:
If you have something to sell, then text us at (602) 641-4666 or use our live chat at the bottom right and we can get you a quote immediately.
We Pay the Most Cash Possible
All of our associates are highly trained when it comes to the items we buy.  From electronics to jewelry to tools, we've seen it all over our decade plus years of experience.  Our valuation process is more thorough than any other Phoenix pawn shops you'll find in town.  We evaluate other factors that can maximize the selling potential of your goods including the interior and exterior condition.  What truly sets us apart is that for every transaction we check the current market price for your items on the used market.  This ensures that each and every customer from Phoenix to Glendale to Tempe is getting the most cash possible at Phoenix Pawn and Gold.
We Also Sell Much More From Our Showroom
With all the valuables that pass in and out of our store on a daily basis, we've amassed an inventory of new and used goods at the best prices in town.  Our stock of gold, silver, and diamond jewelry are hundreds of dollars lower than what you'll find at a jewelry store.  Similarly, our electronics (dozens of TVs, laptops, tablets, smartphones, cell phones) are also priced to move.  There's no reason to buy the premium on new items when you can get it for half the price at Phoenix Pawn and Gold.  If you're looking for something special for someone in your life, then come on down and take a look at what we have to offer.  We sell the same items that we buy from customers at the best prices around.
If You're Not Ready to Sell, Then A Pawn Loan Might Be for You
Some of our possessions are too precious to sell.  Memories tend to live inside of our phones, computers, and jewelry.  If you're not ready to sell your valuables yet, then Phoenix Pawn and Gold can still help.  Our pawn loan program can allow you to still get the fast cash you came for, while retaining the option to get your item back.  In many cases, the amount of cash you receive will be close to the amount you would've gotten from selling anyway!  For more information about pawning instead of selling, feel free to visit our Pawn Loans page here.

Serving Phoenix, Scottsdale, Tempe, Mesa and the Greater Phoenix Area With Pawn And Loans Now!