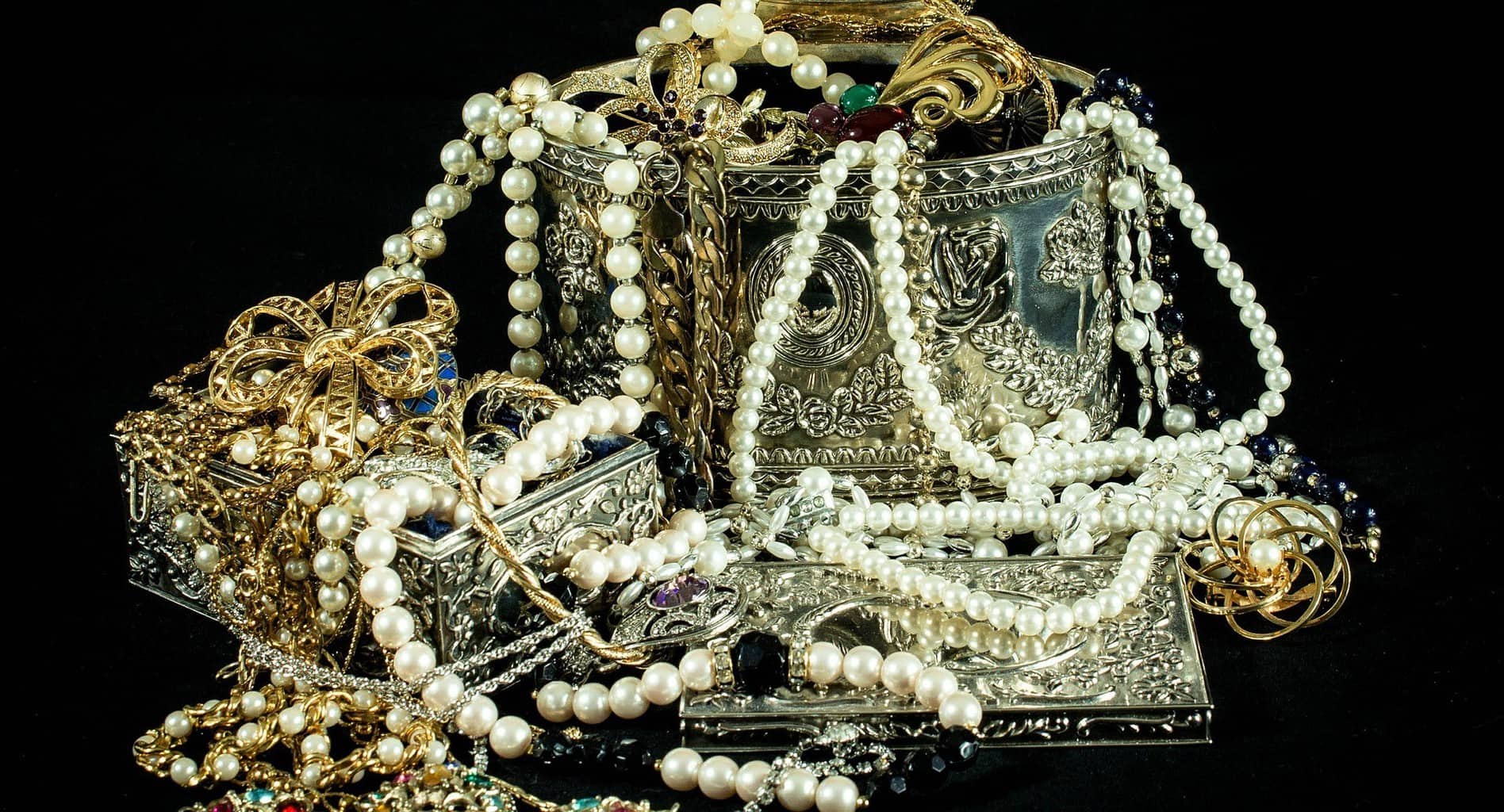 The Jewelry Store Phoenix Trusts
Buy, Sell, Pawn Gold, Silver, and Diamonds
Precious metals have upheld and been the foundation of the global economy for thousands of years at this point.  Their value is no secret to anyone. Our worldwide currency is backed by the troves of gold and silver held by the governments of the world.  One way or another, these precious metals still hold an immense value; designed in all their forms, with the most common being jewelry.  At Phoenix Pawn and Gold, we're the jewelry store that Phoenix, Tempe, and Glendale have come to trust over the last decade.  As the top buyer and seller of gold, silver, and diamond jewelry in all of the Valley of the Sun, we're the experts that anyone with the jewelry or a jewelry set should trust.
Buy Affordable Used Jewelry Today
We help customers sell jewelry for cash, as well as get cash loans on their jewelry as well.  This has allowed us to amass a truly breathtaking inventory of gold, silver, and diamond jewelry; such collection includes earrings, necklaces, rings, and even odd pendants, along with antique jewelry as well. Any traditional jewelry store selling new jewelry will have a price tag; usually of a few thousand dollars easy. At our Phoenix pawn shop, we price our jewelry according to what the value of the precious metals inside the actual piece of jewelry; meaning you don't pay any more than what the actual value of the piece is.
This is based on what the current global market for gold and silver currently meaning you're not paying any more than what the jewelry is actually worth.  Jewelry is never a bad investment and with just the smallest touch-up, used jewelry can be as good as new.  Come down to Phoenix Pawn and Gold and check out our inventory of gold and silver jewelry today!
Also, take advantage our jewelry cleaning services!  Just one more way Phoenix Pawn takes care of its customers!
Jewelry Loans Also Available
If you already have your hands on some gold, silver, or diamond jewelry and are in need of some fast cash, then the fine folks at Phoenix Pawn and Gold are more than happy to help.  One of our leading services as Phoenix, Tempe, and Glendale's premier pawn shop is making loans; these are on gold, silver, and diamonds. The value of jewelry is simply determined by the precious metals within. This helps to make it quick and easy for us to loan hundreds if not thousands of dollars of cash. All of this based solely on the value of your jewelry.
What Are The Jewelry Loans Based On?
Our jewelry loans are cash and based just on the amount of the gold or silver within the item.  They're all written out for a period of ninety days; this much time we determine to find financial security once again.  At Phoenix Pawn and Gold, we deal in all things jewelry-making us the only jewelry store worth visiting.  Whether you're looking to add some new fine jewelry to your collection, or are in need of cash for jewelry already in your possession, we're here to help every day of the week.  From Phoenix, Tempe, or Glendale, we're more than happy to assist any customer in their jewelry endeavors.