Sell Student Instruments For Quick Cash
When you are a child starting school, musical options are introduced.  Whether it's a personal choice, or a parental persuasion, most of us give it a try.  Likewise, most of us tried to play more than one instrument. However, we soon forget about the musical endeavors we momentarily tried.  Along with that, the instrument's care was soon forgotten as well. Meanwhile, these instruments were not cheap for our parents.  Well, now you can see that actual lesson pay off at Phoenix Pawn & Gold. Bring in and sell student instruments to us.  Because it is notable how fast our cash offers turn into cash in your hand!
Valuing to Sell Student Instruments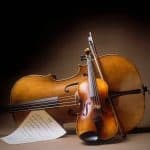 Do you know how much was spent on that brass instrument or violin? Because these instruments, at every level, can be costly.  Whether they take lessons in school, or privately at home, their instructor begins to stress the importance of maintaining their instruments at the first lesson.  Above all, this enables these instruments to retain their value, and last 10-20 years if cared for well.
Whether in the marching band, the school's orchestra, or if music was just a fleeting whim, your entire investment is not lost.  Because at Phoenix Pawn & Gold, we recognize the higher grade of materials used to produce the range of quality instruments.  In addition, we know that the brand alone can be the defining point an instruments value.
Our valuations begin by examining the exterior of the instrument, and how well it has been maintained.  After that, we confirm that any and all accessories are accounted for, and that the instrument performs how it should.  In the end, we refer to the same make and model of said instrument, and present our cash offer to you.
Our assessments are complimentary on instruments, and free from any obligations to accept the cash offer presented to you. 
Student Instruments We Buy
We Put Cash in Your Hands in Mere Minutes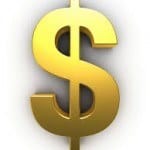 If you accept our cash offer, we will need a couple of things to complete the sale.  In addition to a few signatures, we will need a valid and current Arizona Driver's License or ID card.  After that, we simply start count out the cash offer agreed upon to you.  In the end, the entire process can take as little as ten minutes.  Because, just like student instruments, Phoenix Pawn & Gold knows that your time has value as well.
For over a decade, Phoenix Pawn & Gold has been a trusted source to help put cash in your hands for Phoenix, Glendale and Tempe residents!