Sell Air Tools And / Or Air Compressor For Cash
Pneumatic tools offer their users more power-to-weight ratios, have various speed options, and are user friendly.  In addition, these air tools retain their value quite well.  Therefore, when you are ready to sell your set of tools and compressor, they will offer more cash in your hands than other tools that are powered by different means.  Likewise, it is hard to sell your entire collection all at once, or guarantee it quickly trying to sell them yourselves.  So consequently, Phoenix Pawn & Gold can make it worth your while to sell air tools to us.  We have been a trusted source for over a decade to offer the most cash possible for pneumatic tools and air compressors.   
Air Tool Brands We Like to Buy:
Valuations to Sell Air Tools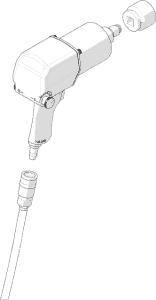 When you bring your air tools into Phoenix Pawn & Gold to sell, we will provide an assessment on them free of charge.  This begins with an examination of the exterior of the tools and their aesthetic appeal that remains.  Likewise, we will confirm that all the parts and accessories are present.  After that, we will test them to ensure that all of their functions work correctly.  Finally, the current market value will be confirmed and we will present our offer to you.
Tips to increase your offer:
Clean and organize your tools to bring them into our pawn shop in their best possible condition.
In addition, bring in the sales receipt and/or the original packaging they came in.
Bring along any and all attachments and accessories that you bought separately, with their receipts too.
Click on the bottom right of your screen to connect to an assistant via live-chat.  They will be more than happy to answer your questions and can start the process on-line before you arrive at our location.
Turning Offers Into Cash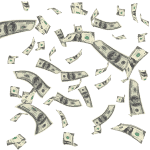 If you accept our offer, we will need your current and valid Arizona Driver's License and a few signatures to complete the paperwork.  After that, we will count out our offer in cash and hand it to you.  The entire process can take as little as ten minutes in total, depending on how many tools you bring in.
If you are needing cash, but are not ready to sell your pneumatic tools, we do have another option.  For almost the same amount of a cash offer, you can pawn your air tools, get the cash you need, satisfy the loan and have them back in your garage in 90 days or less.