Sell Power Tools For Cash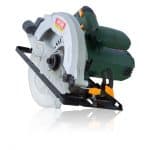 When it comes to power tools, there is a huge selection to choose from.  So consequently, there are some that are more for general use, while others are designed to accomplish something specific.  Nonetheless, your impressive selection of motorized tools continue to hold their value quite well.  Therefore, power tools can be a sound solution if you need fast cash for an unexpected expense.  Although, you have to know where to go to get the most cash possible to meet your financial needs.  The answer that many Phoenix residents know to be true, is to sell power tools to Phoenix Pawn & Gold.  Because our main goal is to be the pawn shop that puts the cash you need in your hands.  In the end, we see the value in your tools, and turn them into cash within minutes.
Assessments to Sell Power Tools
To get the best cash offers possible, it is important to remember three things before you bring your power tools to sell to Phoenix Pawn & Gold:
Bring any and all accessories that came with the tools at the time of purchase.  For example: charger, drill bits, case or box they originally came in.  
If you still have your receipts from the time of purchase, bring them as well.
Present your power tools in their best possible condition.  (The better they are cared for, the more cash it brings to you!)

Our valuations begin with examining the exterior of your leaf blower.  Because it is essential that the wear and tear of their use is not too excessive, or look unkept.  After that, we will ensure that everything functions as it should.  Therefore, if they are powered by a gas and oil mixture, that the gas powered tool starts up without hesitation. Likewise, if it's cordless, that the power supply charges up and performs accordingly.  Finally, we review what the current market value of the same make and model of your power tool is.  After that, we present you with the highest cash offer possible.  If you find it acceptable, you will have cash in your hands in no time at all!
Offers That Turn Into Cash
Upon accepting our cash offer, we will need a couple of things to complete the sale.  Starting with a valid and current Arizona ID, followed by a few signatures.  After that, we simply will count out the cash offer, and hand it directly to you.  Because we understand that time is money…so we never waste it!
Power Tools We Buy
Leaf Blower
Lawn Edger
Tillers
Trimmers & Brush Cutter
Pressure Washers
Paint Sprayers
Lawn Mowers
Multi-Task Tools
Drills
Saws

Chainsaws
Miter Saws
Chop Saws
Jigsaws
Circular Saws
Reciprocating Saws
Tile Saws
Scroll Saws

Nail Guns
Air Compressor
Phoenix Pawn & Gold has served Phoenix, Glendale, Tempe and surrounding areas for over a decade!  Come on in and see what we have to offer!!