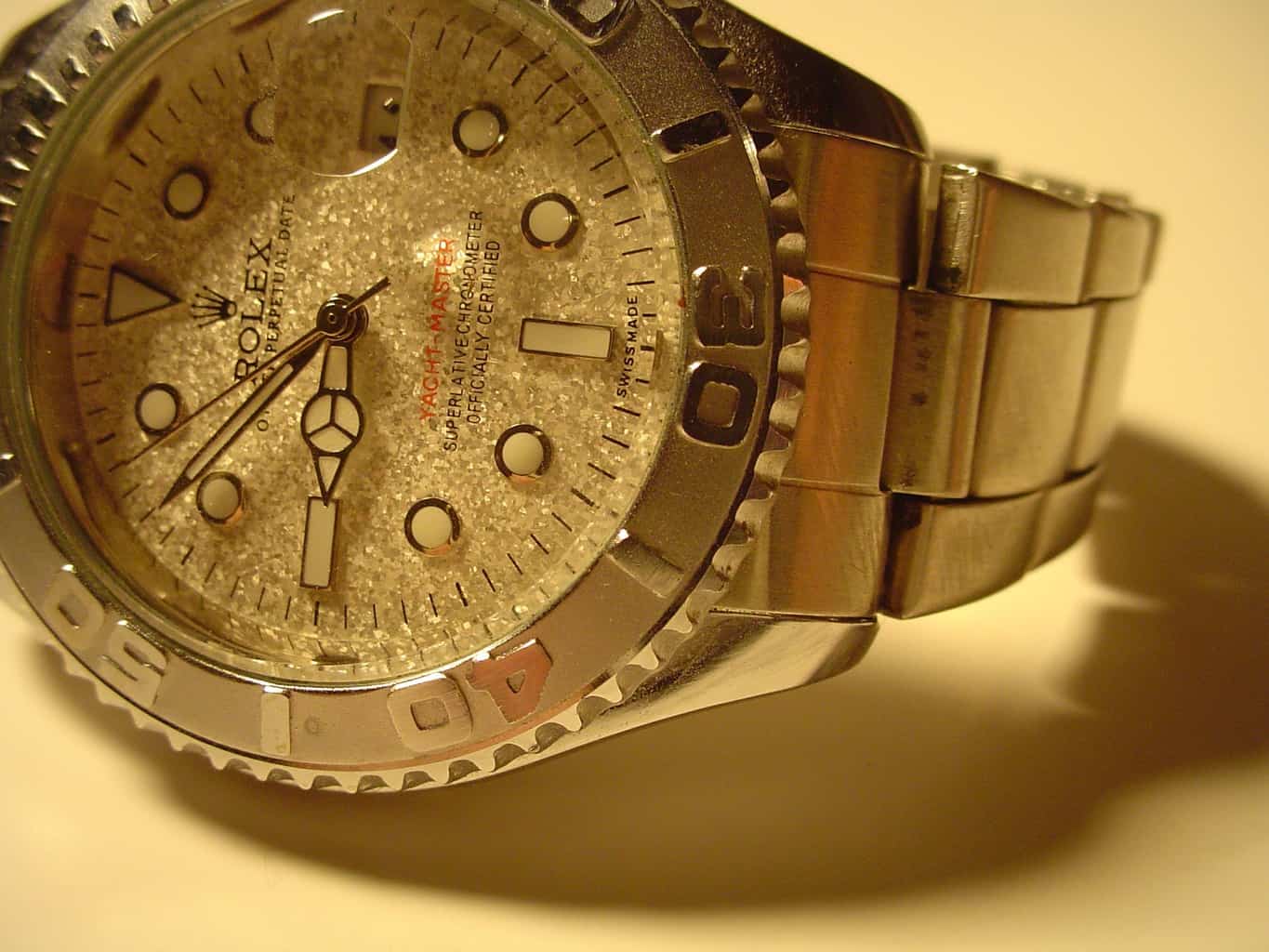 Rolex Watch Loans Phoenix AZ
When looking for Rolex Watch Loans Phoenix Pawn & Gold has you covered!
The name of Rolex alone is worth cash! And if you need Rolex Watch Loans Phoenix Pawn & Gold will get you the MOST cash for your Rolex watches. Simply show up with your Rolex timepiece and we will provide you a quote for its value. If you like what you see, you get the money there in MINUTES. Nothing beats cold hard cash when you are in a financial situation, and with Rolex Watch Loans Phoenix Pawn & Gold provides another means of getting that cash today!
To get the most value for your Rolex, make sure you still have the original packaging (near perfect preferred) and all the accessories that would come with the timepiece. Also, to further raise the value and ensure the authenticity of the timepiece, bring in the original receipt of purchase as well. We don't need to keep the receipt, just the original package/accessories. If you need additional information or had questions about the process click on the link provided here.
Our process is quite simple. As soon as the loan is made and the watch is in our hands, your Rolex will be stored in our temperature controlled high security safe. Inside the safe, your watch will be protected from the elements, outside damage, wear and tear, theft, and even fire! That's right... if the store burns down your Rolex will still be in perfect shape. From that day, your first payment will be due in 90 calendar days - each payment extending you loan out an additional 3 months. During this time you will be able to pick up your watch at ANY time, granted the loan is paid back in full. 
It is our goal to be as transparent as possible throughout the entire process of the loan - so please, if you have ANY questions, feel free to ask. 
What are the types of Rolex Watches that work for Rolex Watch Loans?
We take ALL different Rolex models:
 Rolex Submariner
Rolex Presidential
Rolex Daytona
Rolex Cellini
Rolex Air-King
Rolex Cellinium
Rolex Cestello
Rolex Datejust
Rolex Explorer
GMT-Master
Rolex Milgauss
Rolex Oysterquartz
Rolex Quartz
Rolex Sea-Dweller
Rolex Yacht-Master
Pawning your Rolex is no easy thing to do, which is why we 
Conveniently located at 27th Avenue and Van Buren, Phoenix Pawn & Gold serves Phoenix, Scottsdale, Tempe, Mesa and the Greater Phoenix Area. Stop by today and get the best Rolex watch loans Phoenix has to offer!