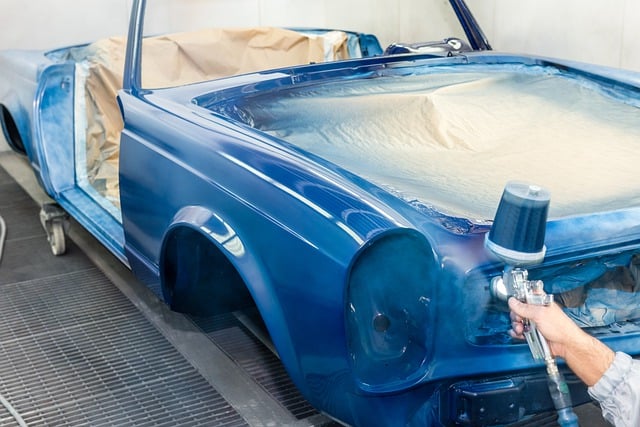 Pawn Paint Sprayers
HVLP - Handheld Sprayer - Airless Sprayer - Compressed Air Sprayer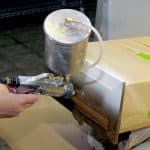 Unless you enjoy painting, or it is your profession, many do not realize the choices of paint sprayers that there are now. Or these days they are just taken for granted.  However, these wonderful inventions not only make the task of painting more efficient and time saving, they retain their value quite well.  Therefore, if you find yourself needing some cash to tide you over, you can pawn paint sprayers for cash today.  Furthermore, make sure you bring them to Phoenix Pawn & Gold to get the best cash offers around!
Pawn Paint Sprayers Instead of Selling
The days of just having spray cans of paint or a compressed air sprayer with the correct attachments are long gone. Phoenix Pawn & Gold knows this has been the case for some time now.  In addition, we know the difference from a hand held paint sprayer and a HVLP.  So consequently, we also know there's a difference of their current market values.  Therefore, it is understandable when you invest that kind of money, it isn't something you are willing to sacrifice.  Specially when a pawn loan could help you get the cash you need, and still have your airless paint sprayer in the end.  
Our pawn loans give you 90 days to satisfy the loan.  In addition, we pro-rate the interest to date, which means, the sooner you pay, the less out of pocket cost to you.  Once the loan is paid in full, we gladly hand your possessions back in your hands.
Although, if you find you need more than 90 days, we can work with you.  With paying only the interest accrued, we can extend your loan for another 90 days.  Because we have no desire to keep your belongings.  So, we will help you any way we fees ably can. 
Get the Most Cash Possible with Our Pawn Loans!
Did you know that Phoenix Pawn & Gold offers the most cash possible on the value to loan of your paint sprayer?  Well, we actually are.  Because our pawn shop strives to be the one to help put the most cash possible in our customers hands!  Therefore, our payout percentage on the current market value exceeds the standard percentage other pawn shops offer. 
Phoenix Pawn is the Shop You Can Rely On
Being in this industry for over a decade, has given Phoenix Pawn & Gold the experience and skills to get our customers the most cash possible!  Phoenix, Glendale and Tempe residents know that we are the most reliable pawn shop for cash!