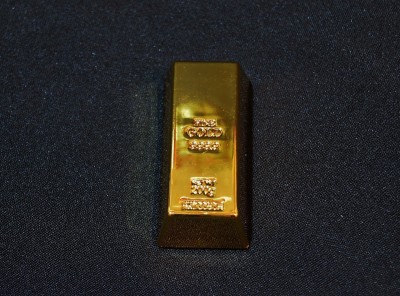 But What ARE Bullion Loans?
The Bullion Loans Phoenix Pawn & Gold Offers will Be Worth it All!
Bullion Loans are a way to allow your Gold, Silver, and Platinum Bullion into a means to get the cash you need. Simply stop by Phoenix Pawn & Gold and we can get you a cash loan based on their value. However, as is the nature of loans, there IS a time you would have to pay it back. As for our bullion loans Phoenix Pawn & Gold offers a time frame of 90-days to pay back the principal plus the interest accrued. 
Furthermore, you can pay it off anytime during that time. You can pay as early as tomorrow to get it paid off.  If that's not fees able, don't worry; we also offer an option to pay off the interest to help extend the duration for an additional 90 days. Finally, if you simply cannot pay off the loan, that's fine as well: we will take the bullion you gave us as payment to complete the loan. You won't get hit with any hidden fees, nor will this BE a hit on your credit score. You are free and clear from the loan either way you handle it.
Why Get a Cash Loan on Your Bullion?
Let's be honest, simply sitting on a mountain of bullion (or even one bullion) and no money to handle everyday expenses and issues ISN'T practical. However, that does not need to be the case. With the Bullion Loans Phoenix Pawn & Gold offers, you can get back on your feet financially AND still get your bullion back in time. Also, the value of Bullion will never rapidly decline so you can rely on your loaned item to bail you out of a tight spot!
Another important aspect to remember about Bullion Loans is that the value of gold and silver only fluctuates so much.  It's something that holds indefinite value, allowing you to get monetary cash loans at any point when it's necessary.  Getting cash loans is a long, involved process.  Likewise, it is not one that can be immediately tapped, rather it can take days to get approved by a lender.  Choosing to get cash loans on your bullion is a safe, fast, efficient way to get the cash you need now.  Your bullion can get you hundreds, if not thousands of dollars in just minutes, and can be cashed in at any point.  It's the smartest, most secure way to get cash you need quickly.
What type of Bullion will you loan on?
We will loan on any precious metal from the bullion, including but not limited to:
Bullion without regard for condition or type (A Better payout is rewarded for higher purity metal)
Coins
Bars
Ingots
Rounds 
Gold, silver, and platinum always have value. Thus your bullion will be worth its value when you get a loan it with us.
Why Should You Come to Phoenix Pawn & Gold?
Phoenix Pawn & Gold has been in business over 20 years buying and loaning on all types of bullion. We have the knowledge, experience, and cash to offer to make you want to come back and see us.  Therefore, you can be sure you are getting the most money for your bullion.
Serving the Phoenix, Tempe, Mesa, Scottsdale and Greater Valley cities at our convenient 27 Ave. and Van Buren Location, Phoenix Pawn & Gold always brings out Bullion Loans Phoenix locals turn to in times of need!
If you have any questions, text us at (602)641-4666 24/7 and we will reply quickly with the answers.