Pawn Xbox Series X/S
There are times, when you find your self need some fast cash to help you out with an emergency.  We have all been there.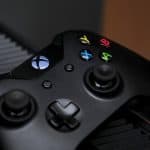 It's not so severe that you need a unsecured loan from the bank, but enough to make life stressful.  Nor are you willing to sacrifice your game console, when it brings you relaxation and enjoyment.  That is where Phoenix Pawn and Gold can be a great resource for the cash you need.  Because you can pawn Xbox Series X/S for a collateral loan and have it back in 90 days or less.  So, come on in and see what offer is waiting for you!
All of our valuations on gaming systems, accessories and/or games are free of charge.  In addition, there is never any obligation to accept our cash offers.
The Best Offers Turn Into Fast Cash When You Pawn Xbox Series X/S Here!
When you come into Phoenix Pawn & Gold to pawn Xbox, you will know you made the best possible choice when it comes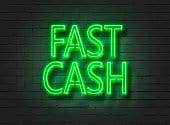 to pawn shops.  Our staff is well equipped to assess your gaming system and calculate the best cash offer possible and present it to you.
The valuation will begin with examining the condition and visual appeal of your Xbox.  After that, we will power it up and test that all is in good working order.  Then, we will verify the current market value of your console, and then present an offer to you.
Helpful Tips to Increase Your Offer:
Bring in your Xbox in its very best condition.
Make sure you have all the accessories the game console came with at the time of purchase. (i.e. controller(s), power cords, etc.,)
If you still have the original box it came in, and/or the sales receipt, bring them too.
Lastly, if you bought any accessories or games separately to enhance your gaming experience, they will increase your offer nicely!
Click on the bottom right of your screen to reach a customer assistant via live-chat.  You can get answers to any questions you may have, as well as begin the process online.  Thereby, you can be closer to having the cash you need even before you arrive at our store.
Pawn Loan Terms
All Arizona pawn loans are limited to being a 90 day short-term collateral loan.  Phoenix Pawn & Gold will keep your Xbox
console, accessories and games stored safely for the duration of the loan.
The only requirement is to pay the loan in full by the 90th day, to retrieve your gaming system.  You can choose to come in and make payments, or satisfy the loan at your convenience anytime within the 90 days.  in fact, if you pay off the loan in full prior to the 60th day, we will deduct a redemption discount from the amount due.  When the loan is satisfied, you will have your valuables back in your possession within minutes!
If you are having difficulty paying off the balance within the pawn loan's time frame, no need to worry.  Because with paying only the interest accrued to date, we can rewrite the loan for another 90 days.  And we can do this as many times as will need to pay off the loan in full.  Or, at any time during the loan, you can let us know that you are relinquishing your Xbox to the store.  Therefore, releasing you from any further obligation to repaying the loan.
Phoenix Pawn & Gold provides multiple ways for Phoenix residents to get cash in their hands quickly when they pawn or sell their valuables to our store!