Pawn Gold Phoenix

Jewelry - Bullion - Coins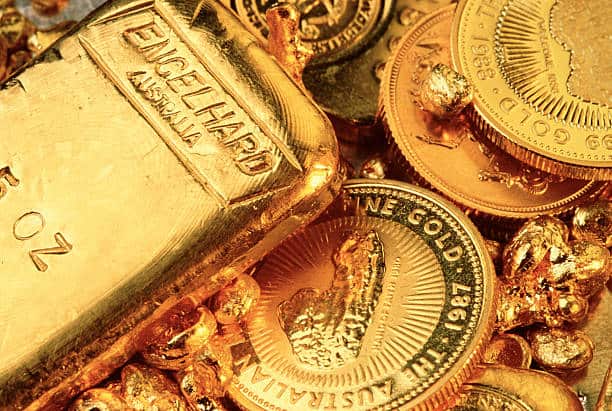 ---
When you are in the need of cash and fast, there is no faster way to obtain it than a secured loan.  They are also known as a pawn loan.  With this type of lending, the amount of the loan comes from the value that an item retains to secure a cash loan.  For instance, many people pawn gold for a cash loan.  This type of loan is what we specialize in.  Hence the name: "Phoenix Pawn and Gold".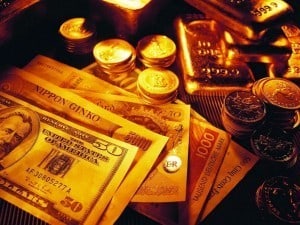 Forms of Gold to Pawn at Our Pawn Shop:
Bullion - Ingots, Rounds, Bars, Nuggets
Jewelry - Necklaces, Earrings, Bracelets, Brooch, Rings, Cufflinks, Watches
Coins - Bullion, Proof, Numismatic, Semi-Numismatic
 Our gold collateral loans are offered to all citizens of Phoenix, Tempe, and Scottsdale and can be yours in the span of a few minutes.  Get a free quote today!
Click on the bottom right of the screen to be connected with our customer assistance via live-chat.  They can provide answers to your questions, and even start the process on-line before you arrive at our store!
Pawn Gold for Cash at Phoenix Pawn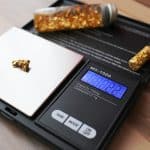 As stated previously, all of our pawn loans are based on the value of the items brought in to secure a loan.  Therefore, for our pawnbroker will first have to assess your gold, before presenting our offer to you.  All of our gold valuations are free of charge, and free from any obligation to accept our offer for a pawn loan.  
The assessment starts with looking over the general condition of your gold.  In addition, they will also locating the hallmark indicating the karat (aka the purity of the gold).  Thereby, letting us know where to start the testing process to verify the stamp.  Then, they will test it against a magnet, to ensure that it is a precious metal.  After that, our pawnbroker will use our test kit or Sigma-Metalytics device for analysis.  Next, they will weigh the gold, and finally, verify the current spot price of gold.  
As a result, we will present our cash offer to you for a pawn loan.
Turning Our Gold Pawn Offers Into Cash
If our offer is accepted, we will need your valid Arizona Driver's License and a few signatures to complete the paperwork.  Once that is done, we will count out our offer in cash directly to you.  Depending on the amount of gold you bring in, the entire process can take as little as 10 minutes.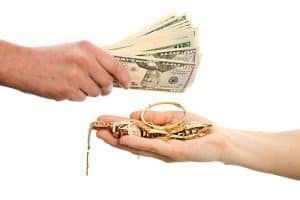 Pawn Loan Terms
All pawn loans in the state of Arizona are for no more than 90 days.  For the duration of the loan, we keep your gold in our locked vault until the loan is paid in full. As a result, Phoenix Pawn & Gold will happily return your gold to you the day the loan (including interest) is paid off. 
You are more than welcome to pay the loan off at any time during the 90 days.  In addition, you are never subjected to penalties or fees added on for early payment.  In fact, if you satisfy the loan prior to the 60th day, we will deduct a redemption discount from the total amount due.   
If you are having difficulty in paying off the loan by the maturity date of the contract, we will work with you.  By only paying the interest accrued to date, we can rewrite the loan.  Thus, allowing you another 90 days to pay back the principal plus interest.  However, if you realize that you are unable to satisfy the loan, just let us know.  By relinquishing your gold to our store, you will have no further obligations to our pawn shop or the loan.  
Phoenix Pawn & Gold is the leader when it comes to the best cash offers to pawn gold jewelry, bullion and coins!  Come on down with your gold  collection, and see what offers are waiting for you!
---