Phoenix Pawn & Gold is the premiere pawn shop in Phoenix, Arizona!  We specialize in helping people get the cash they need through our pawn loans.  We can pawn just about any item of valuable in as little as five minutes, and put cash directly into your pocket.*  You won't find another pawn shop in Phoenix or Glendale that pays more for your pawns than us.  With many different ways to contact us (live chat, text, and you can call), we're here every single day to help you pawn whatever valuables you have.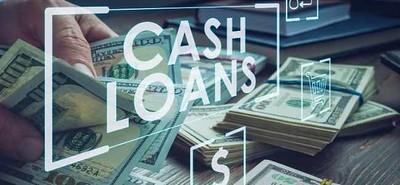 Pawn Your Goods Seven Days A Week!
At Phoenix Pawn and Gold, we employ the top professionals in the field to ensure our customers are getting the most cash for their items.  When it comes to pawning items like jewelry, electronics, or tools, it can be easy to be taken advantage of at other pawn shops.  Our process is in-depth, and thorough, to ensure the amount we loan is fair.  When you pawn with us, you know you're getting the most cash possible for your items.
Appraisals
The appraisal is the most important piece of a pawn loan.  No matter who your pawnbroker is, the first step in pawning anything is to assess its value.  There are many different pieces that make up this offer, and our associates take each and every one into account. 
First and foremost, we assess the overall condition of the item.  This includes things like cosmetics, wear and tear, and especially the working condition of the item.  What separates our pawn shop from the competitors is that we also take into account other factors that can improve your pawn value.  In particular, every single time we value an item, we check current market value online through places like eBay and other online retailers.  No matter what item you want to pawn at Phoenix Pawn and Gold, you can rest assured you're getting the most cash for it.
The Terms of Your Pawn Loan
All pawn loans are regulated by Arizona statutes ensuring that customers are being treated fairly across the board.  This includes a few things.  First, your loan will be written for a period of 90 days.  During this term, we retain possession of your item and store it in our monitored and secured facility.  No payments have to be made until the end of the 90 days at which point you have two options:
1) you can repay the principle amount plus the accrued interest and we'll return the item to you, or
2) you can repay the interest accrued, and the pawn loan can be rewritten for another 90 days.  Phoenix Pawn and Gold is not in the business of keeping your valuables from you, so we will happily work with customers wherever necessary to help them keep their items.
Secondly, the interest charged during this period is also governed by state law.  No matter if your pawn loan is in Phoenix, Tempe, or Glendale, the interest will be the same.  In the long run, this is important as it saves our customers a great deal of money.  
Valuables That Will Get You Cash
Power Tools 

Landscaping & Garden
Pneumatic Tools

Designer Shoes & Accessories

Air Jordan's
Luxury Brand Shoes and More

Jewelry

Gold, Silver & Platinum
Necklaces, Bracelets, Earrings, Pendants, Brooches & Rings
Estate Jewelry, Vintage, Antique & Heirlooms
Native American
Vacuums 
Apple Products
Electronics

TV's, Blue-Rays, Sound bars
Sound Systems

Karaoke Systems
DJ Equipment

Gaming Consoles - PlayStation and Xbox 

Musical Instruments
And more!!

Serving Phoenix, Scottsdale, Tempe, Mesa and the Greater Phoenix Area With Pawn And Loans Now!