Pawn Diamond Jewelry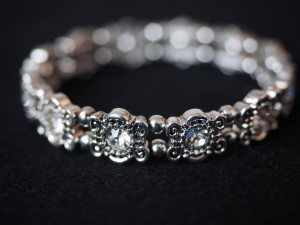 Diamonds aesthetic appeal and appreciation are never ending.  Regardless of if you bought them yourself, or received as a present, diamonds are treasured.  Likewise, in most cultures diamond rings are symbols of marriage. To sum up, diamonds are always in demand and sought.  Although, there is more than meets the eye when assessing diamond jewelry.  At Phoenix Pawn and Gold we appreciate their beauty & monetary value.  Our associates are certified and know the cuts, colors and  carats of diamonds.  Our professional appraisal will provide the best cash offer when you pawn diamond jewelry with us.
All Diamond Jewelry Accepted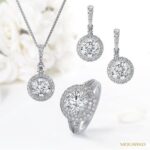 Diamond jewelry is sought after for many reasons.  To clarify, each has it's own aesthetic appeal, no matter what color the diamond is. However, when it comes to appraising diamonds, it is essential to know how to grade the colored hues. But with diamond jewelry, the diamonds are just a part of the piece. There is also the precious metal that it is set in.  Whether it is silver, gold or platinum, the metal creates the setting.  Therefore, the purity of the precious metal is another consideration of jewelry's value.  Furthermore, each are separately assessed and then calculated together for our cash offers.
Phoenix Pawn & Gold offer cash loans on any and all diamond jewelry.  From diamond earrings to diamond tiaras, we have the cash you need.  Whether your diamond is big or small, round, marquise shaped, or a princess cut, we will offer the most cash possible.
Valuation of Diamond Jewelry
Appraising diamond jewelry is a scientific art. Our associates are well equipped to value diamonds and the precious metal they are set in.  With the necessary tools, and our experienced pawnbrokers, we are able to offer the most cash possible to you.
Therefore, we begin with testing the precious metal.  For instance, if your diamond jewelry is set in gold, we will locate the hidden stamp. This stamp indicates the karat for us to verify.  Karats usually range from 10k (41.7%) – 24k (99.9%) purity. To sum up, the higher the percentage of gold, the more cash we can offer. We also do examine the condition of the jewelry and look for any markings that could affect the value.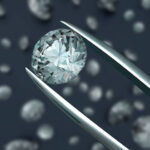 After that, we look at the diamond itself.  This is based on the grading system, known as the 4 C's of Diamonds
Cut – This is how well proportioned its dimensions are.
Color – There are many colors and varied degrees of color in diamonds.  It is very rare for them to be clear.
Clarity – Meaning if or how many imperfections are in the stone.
Carat – This is the weight of the diamond itself.
Once all of the above is examined and noted, we weigh the precious metal.  After that, we refer to the fair market value.  This indicates what the resale value is on such items, allowing us to determine its complete value.  As a result, we present you a cash offer.
All of our appraisals are complimentary and there is not an obligation to accept our offer. 
Click on the bottom right to connect to an associate via live-chat.  They will answer any questions you have and start the process on-line before you even walk in our store.
Accepting Our Cash Offer on a Pawn Loan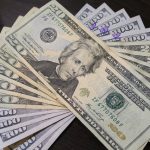 Once a cash offer is agreed upon, we need just a couple of things to complete the paperwork.  First we need a valid Arizona ID and then a few signatures.  After that, we will count out the cash agreed upon.  In addition, we will secure your diamond jewelry in our locked vault until the loan is satisfied.  In the end, you can have the money you need within as little as 5 – 15 minutes.
All of our pawn loans are for 90-days.  You can pay off the loan at any time during the loan.  Therefore, if you pay the loan in full prior to the 90 days, we will prorate the interest to that day.  Furthermore, we do not charge any penalty fees for early payment.  Moreover, if you are unable to pay the loan by the end of the 90 days, we can help there too.  Paying only the interest accrued, we can extend the loan for another 90 days.  This is offered to you as many times as you need to satisfy the loan.  When the loan is completely satisfied, we return your diamond jewelry to you.
For over a decade we've provided Phoenix, Glendale & Tempe with options to get the cash they need!  Whether you seek to pawn, sell or buy, there's no need to look any farther than Phoenix Pawn & Gold!