Sell Audio Equipment Today
Whether your band has broken up, or your aspirations of being a DJ are no longer a goal, you might be considering to gather your gear to sell audio equipment.  But you are not sure where to take it and get a decent cash offer.  Look no further than Phoenix Pawn & Gold.  Because our pawn shop knows the value of band equipment, sound boards and amplifiers, and how to turn gear into the best cash offers.  Therefore, our experience of being able to recognize their value, turn our assessments into cash in your hands quickly.
Let us walk you through the process of selling valuable equipment to our pawn shop.
Assessments and Offers to Sell Audio Equipment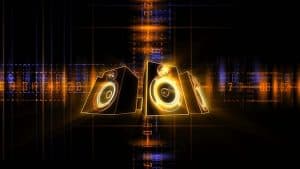 First and foremost, Phoenix Pawn & Gold wants to be the pawn shop that puts the cash in your hands for your valuables.  Therefore, our skills of assessing musical gear is finely tuned to find your equipment's value.
To achieve the cash offers that we present to our customers, it is essential for us to be able to power up and verify the equipment's abilities. So consequently, it is important that you ensure that all the accessories are with the equipment when brought in.  Because it can affect our cash offer, if connections and chords keep us from doing a thorough assessment.
Our assessment begins with examining the exterior of the equipment, ensuring that it visually is still appealing to the eye.  In addition, our associate will also confirm that everything connects and powers up properly, and apps function and connect as expected.  After that, we refer to the current market value of the same make and model brought in.  Finally, we take all of these factors, and calculate a cash offer to present to you.
All of our audio equipment valuations are free of charge, and free from any obligation to accept our cash offers. 
Turning Our Offers Into Cash in Your Hands
Once an offer is accepted, we will need to complete the sales paperwork.  Therefore, we will need a valid and current Arizona ID and a few signatures.  After that, we count out the cash offer and hand it directly to you.  In the end, from the start of the assessment, to you walking out the door with pockets full of cash can take as little as ten minutes.
Audio Equipment We Will Buy
Amplifiers
Foot Pedals or Multi Effects Unit
Floor Monitors
In-Ear Monitors
Microphones
Stands for Mics and Instruments
DJ Mixing Boards
And more!!