Pawn Musical Instruments and Gear For a 90 Day Cash Loan
Just because you are in the need of cash, does not mean you are willing to part with your bass guitar or amplifier.  Although, both of those items can retain enough value to get the cash you need quickly..  When you need some fast cash to get you by until your next payday, pawn loans are a good solution.  Bring in to pawn musical instruments or gear at Phoenix Pawn & Gold and get the cash you need today!  We will assess your music gear, present the best cash offer possible, and turn it into cash within minutes. Meanwhile, you will have 90 days to satisfy the loan at any time during the contract.  Once it is paid in full, we gladly hand you back your instruments and gear.
Why Pawn Musical Instruments or Gear?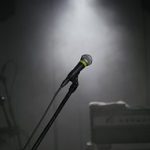 When you find yourself in a financial bind, you might feel you need to look around and decide which valuables you have that will get you quick cash to get you by.  As a result, you either skim right over the items that hold the most value, or have an internal struggle about the thought of possibly selling what means the most to you.  For instance, if you are a musician, it is out the question to consider selling your musical instruments or gear.
However, there are alternative ways to the cash you need quickly.  For example, pawn loans are a viable means of cash.  They can provide the temporary loan you need, without causing stress. Because they allow you to utilize the value at hand, without sacrificing the instruments you love by selling them.  Therefore, these items simply secure the loan, without all the hassle you would face applying for a bank loan.  In addition, your collateral itself is what determines the loan-to-value that we present as a cash offer to you.
Equipment & Gear We Offer Pawn Loans On
We will gladly assess and present an offer on the instruments or gear brought into Phoenix Pawn & Gold.  Although, the better the condition and brand, ultimately puts more cash in your hands.  However, we can bundle together multiple items on one pawn ticket to increase the cash you will receive.  It simplifies everything by minimizing the fees and keeping track of multiple pawn tickets.
Here are some items that can get you some quick cash today!
Brass Horns & Woodwinds
Stringed Instruments & Bowed Instruments
Drums, Bongos & Congas
Electric Guitars (Lead, Rhythm, Bass, Acoustic and Steel)
Keyboards, Digital Pianos & Synthesizers
DJ Mixing Boards, Equalizers & Sound Boards
Microphones & Head Sets
And more!!
Assessing Gear & Instruments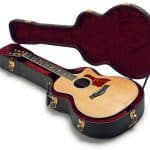 To ensure that you get as much cash as possible, Phoenix Pawn & Gold offers some advice to help get it:
Make sure to bring gear and instruments in their very best condition.  Aesthetic appeal in itself holds value.  Do not underestimate that factor.
In addition, gather any and all accessories, adapters, and manuals you may have.
Bring in any and all receipts from purchase and original packaging or case the instrument came in.
Our valuations examine the exterior of the instrument and notes the visual appeal it maintains.  In addition, we verify that every thing powers up and functions properly, according to the make and model of the equipment.  In the end, we refer to the current market value of your gear to calculate the cash offer, and present to you.
Terms to Pawn Instruments or Gear for Cash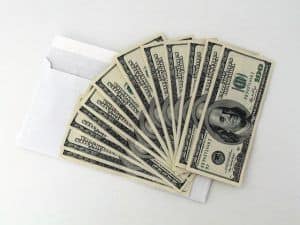 All of our pawn loans are for 90 days.  For the duration of the loan, we will secure your valuables in our locked facility in the back, until your return.  Meanwhile, you are more than welcome to pay the loan in full at any time during those 90 days.  However, if the loan is satisfied prior to the 60th day, we will discount the redemption total.  Therefore, the sooner you pay, the less out of pocket cost for you to retrieve your instrument or gear from our store.  In the end, your valuables will be back in your possession the same day the loan is satisfied.
Although, if you are unable to pay off the loan in full by the 90th day, we can work with you.  With paying only the interest accrued to date, we can extend your loan for another 90 days.  Or, if at anytime you wish to relinquish your gear to our store, you will no longer have any obligation to pay back the loan.
Phoenix Pawn & Gold makes the best cash offers for valuables you are seeking to sell or pawn.  For over a decade we have provided ways to make fast cash viable by utilizing the value retained in your belongings.