Sell Musical Instruments & Get Fast Cash Today!
Along with every genre of music to listen to, comes a multitude of instruments and equipment that create the music that we love.  And though we all enjoy the sound, it takes time, effort and practice to learn how to play.  For most, learning how to play an instrument starts in elementary school.  As a child we have the memories…but it is different from a parent's perspective.  Because, sometimes you had to sacrifice extras to let your child take an interest in music.  And at the time, it was worth it.  However, what was once a musical endeavor is now collecting dust in the hall closet.  Why not remove the dust bunnies and put some cash in your hands instead?  Because Phoenix Pawn & Gold is here to offer you the most cash possible when you sell musical instruments, items and equipment to our shop!
Sell To Phoenix Pawn & Gold:
Student Instruments – Electronic Instruments – Acoustical Instruments – Audio Equipment
We Buy Musical Instruments & Equipment for Cash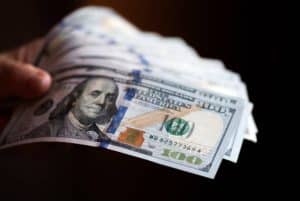 At Phoenix Pawn & Gold we literally can appreciate any and all musical items brought into our pawn shop.  Because recognizing value is what our business relies upon.  Therefore, our staff is able to recognize what items holds value, and then how to turn it into a cash offer for you.
Our assessments consider the physical appearance, as well as the internal condition of the item, and how well it performs.  After that, we check the market value of your DeMorrow XK1 Xylophone Kit to date,  so we can present our best possible offer.
Our goal is to be the pawn shop that puts the cash in your hand.  To do so, it is imperative for us to make the best cash offers every time!  Therefore, we strive to accurately assess your gear and be confident that our offer is going to be the best possible offer around.
Making an Offer Turn Into Cash
Once our offer is accepted we will need your valid and current Arizona ID and a few signatures to complete the paperwork.  After that is said and done, we count out the cash agreed upon and hand it directly to you.  From start to finish, the process can take as little as 10 minutes.  Because, we also know that time is as valuable as money.  Therefore, we stay focused on putting cash in your hands.  Whether you need cash fast for an unexpected pipe bursting, or just ready to let go of something of value, we turn instruments into cash quickly!
Musical Items and Equipment that We Buy
We will offer you cash on just about anything that comes into our pawn shop.  There is not a guitar, Dj mixing board or Tenor Horn that we will not make an offer on.  So consequently, if you have instruments from your kids childhood, your childhood, or a vintage cello, bring them in.  We will valuate them correctly and make you the best cash offer possible.  We are ready, willing and able to turn even the most expensive instruments you bring in, into instant cash for you!
In addition, we are also interested in sound systems, amplifiers, and any stage equipment you may have.
Phoenix Pawn & Gold is a trusted source from Phoenix, Glendale and Tempe residents to be a source you can count on when you need cash!