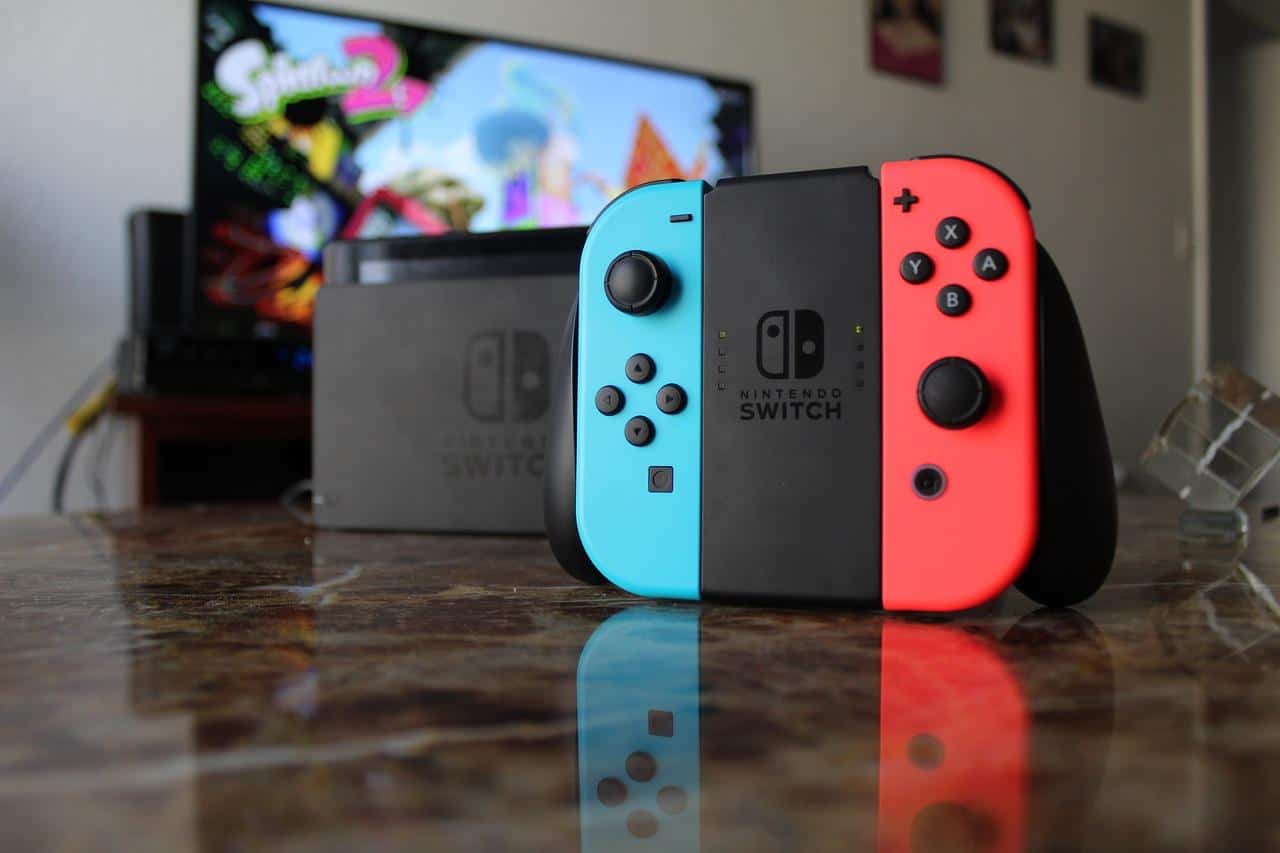 Pawn Nintendo Switch
We Loan on Switch Games Too!
When it comes to putting fast cash in your pocket, using your electronics is the smartest move to make.  Pawning electronics for cash in Phoenix, Tempe, or Glendale allows you to get a loan on an electronics item of value.  In particular, pawning Nintendo Switch consoles and Switch games is a quick and easy way to put cash into your pocket.  It's a better option than having to get loans against important things like smartphones or laptops too!  If you're looking to pawn your Nintendo Switch, then reach out to Phoenix Pawn and Gold now!  Seven days a week, we can get you a free quote and the cash you need.
Nintendo Switch Loan Terms
The loan terms when you pawn your Nintendo Switch are the same as any other loan at Phoenix Pawn and Gold.  Our pawn loans are collateral loans.  This means the only consideration we use to loan you cash is the value of your item.  No credit score, no income, no nonsense!  As long as you bring your Switch and a valid ID, you can get cash.
Beyond that, the entire process from start to finish takes as little as five minutes!  Our professional pawnbrokers are experts at getting you cash while wasting little time.  On top of this, we can even get you a free quote from the comfort of your own home using our live chat.  From Phoenix to Glendale to Tempe, pawning Nintendo Switch games has never been easier than it is today.
We Loan on Nintendo Switch Games Too
While Switch games may be smaller than their other console counterparts, their games are definitely just as expensive.  This means they're valuable to us too!  If you're going to get a loan on your Switch, or are looking for alternatives, then using your Switch games is a great alternative.  We will happily pawn Switch games using their current market value.  The newer the game, the more cash we'll loan you!
Secondly, if you've got accessories, or even original boxes and papers, then you can also get more cash! At Phoenix Pawn and Gold, our customers have many options available to them to get the financial security they need!  So bring in your Switch and all related items, you'll be surprised at the pawn cash we can get you!
Flexible Repayment Options for Everyone
By Arizona law, all of our pawn loans are written for a period of 90 days.  However, we understand better than other Phoenix pawn shops that some financial issues take longer than this to solve themselves.  With only payment of the interest at the end of your loan term, we can rewrite your pawned Nintendo Switch for another full term of 90 days!  We are in the business of helping you find financial freedom, not making things worse!  Phoenix Pawn and Gold is here to work with our pawn Switch customers in Phoenix, Glendale, and Tempe.