The best pawn shop Phoenix has can make cash loans on ANY of your Valuables!
Phoenix Pawn & Gold is a Pawn Shop that has been providing it's customers with the best deals, the most cash and best customer service around. Whether buying, selling or taking out a Pawn Loan, you won't find a better Pawn Shop in town. Phoenix Pawn anmd Gold is a Pawn Shop where you you can get the cash you need for just about anything of value. Gold, Silver, Platinum, Diamonds, Gemstones and Estatem Antique or Vintage Jewelry, Watches, TV's Computers, Gaming Consoles , Games and other Electronic Devices, Guitars, Amps, Drums and any Musical Instrument, Power Tools and yes, even Medical Equipment like Oxygen Regulators, Nebulizers, Mobility Scooters and much. much more. We are a Pawn Shop that will provide Auto Title Loans while allowing customers toi keep their cars, trucks, vans, SUV's and Motorcycles. We also provide Auto Title Loans for RV's, ATV's, Boats, Airplanes, Antique, Classic/Custom Cars, Motorcycles, Tractor Trailers, you name it! Never a credit check and you can walk away with cash in hand in just a matter of minutes. So if you need cash fast, make your first call to the pawn shop that will give you the most money for your quality items. Call Phoenix Pawn & Gold today!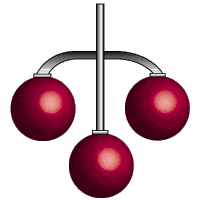 We offer pawn loans against electronic brands such as Apple, Sony, Pioneer, JVC, Panasonic, Martin Logan, Bose, and more.
We will also take fine art including Monet, Degas, Renoir, or Picasso. Please bring these to our pawn shop.
We loan on high-end musical instruments inclduding Fender, Gibson, Yamaha, Les Paul, and Washburn.
At Phoenix Pawn and Gold, we can make loans from as little as $10 all the way to $1,000,000. Whether you have one diamond stud earring or an entire collection of jewelry, we can help you with your financial needs. Stop by our store for a free quote on all your valuables.
We are the pawn shop Phoenix trusts MOST!
How Pawn Loans Work
A pawn loan is actually very similar to any other kind of loan you'll have in your everyday life like a car loan or a mortgage.  It has an interest rate (although on a shorter term) and requires a payment at risk of losing your collateral.  On that note, another name for a pawn loan is a collateral loan.  What this means is that in order to secure your loan, it's not based on metrics like credit score, but based on what item you have to offer us.  You bring in an item, whether it's jewelry, electronics, musical instruments, and we evaluate it based on its current market value.  We make you a cash offer for your pawn loan, and when you accept it, we put cash in your hand, and secure your collateral in our safe, secured storage facility.
A pawn loan is typically written out for a term of 90 days which makes it a bit different from traditional loans in that you don't have to make monthly payments.  At the end of the term, you have a choice to either pay back the principal + interest on your loan and get your item back, or to simply pay off the interest and we'll just rewrite the loan for another 90 days.  We believe this is one reason that keeps a lot of people away from pawn loans is they're afraid of not having the money come 90 days, but it's important to know that you don't have to have it!  We do everything we can to help our customers, and offering 90 day rewrites for as long as you need to to get your item back is one of the ways we do that.

Serving Phoenix, Scottsdale, Tempe, Mesa and the Greater Phoenix Area With Pawn And Loans Now!