Sell Music Equipment & More
If you are a musician, it seems to be innate to continually invest into band gear.  Whether it is a new guitar or a new sound board, you are always looking to improve stage presence and sound.  But, there comes a time when it's time to do some spring cleaning and fill your pockets full of cash too.  That is exactly what will happen when you sell music equipment to Phoenix Pawn & Gold.  Therefore, bring in your electric guitars, amps and keyboards for an accurate appraisal and the best offers possible Phoenix residents!
How to Get the Most Cash When You Sell Music Equipment and Gear
There are a few variables that assessments are based upon, and within your control.  Therefore, Phoenix Pawn & Gold would like to give you some helpful hints to ensure the cash offer you receive is the most cash possible.
Bring in your music equipment clean and in the best condition possible.
Any accessories, cases, manuals and the adapters they came with it at the time of purchase, have it all together with the equipment.
Confirm that everything functions properly, according to the make and model specifications.
If any of the gear you are looking to sell is rare, antique or customized, bring any and all paperwork providing proof of authentication.
All of our assessments are calculated according to its condition and what the current fair market value is on that particular make and model.  In addition, there is also consideration of how much of a demand there is for your instrument at the time you are selling it.
*All of our valuations on music equipment are complimentary, and are never under any obligation to accept our offer.
Turning Our Offer Into Cash in Your Hands
Upon accepting our cash offers, we will need you to provide a few signatures, along with a current and valid Arizona ID.  Once the paperwork is completed, we will count out the agreed amount right into your hands.  From start to finish, we can assess your gear and complete the process in as little as 10 minutes.  Therefore, making it all the more worth your while to sell music equipment to Phoenix Pawn & Gold.
Brands of Music Gear that We Buy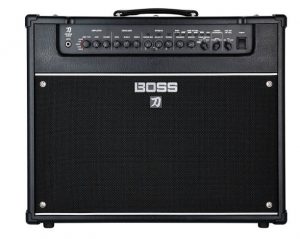 In all honesty, we will make an offer on any instruments or gear brought into our pawn shop.  Although, we do prefer to see the top of the line equipment come through our doors, and are ready to make you the best offer around!  These are just a few of our favorite brands to buy:
Gibson Brands, Inc.
Yamaha
Fender
Allen & Heath
Click on the bottom right of the screen to connect with an assistant via live-chat.  You can receive answers to any questions you may have, and an estimate of what our offer can be for your instruments and gear.  In addition, you can start the process on-line, before you ever arrive at our location!