Pawn Power Tools
Gas Power Tools - Electric Power Tools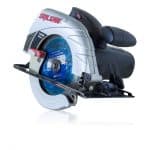 Power tools are probably one of the greatest inventions of all times.  Whether you own tools that are powered by gas or electric, you know how much time and effort they continue to save you.  However, did you know that when you need a fast stack of cash temporarily, they can help you?  At Phoenix Pawn & Gold, we understand that needing cash doesn't mean you have to sacrifice your valuables.  Because when you Pawn Power Tools with us, we turn the best cash offers into cash in your hands quickly!  In addition, our pawn loans give you 90 days to satisfy the loan, and once again put the power of your tool back in your possession! 
Hassle-Free Loans When You Pawn Power Tools
Pawn loans are a fast and convenient way to get you through a temporary situation of being short on cash.  With only a valid and current Arizona ID and a few signatures, you can utilize the value retained in your tools and turn it into cash quickly.  Because your collateral loan is based solely on the current market value of the gas or electric powered tools you bring in to our store.  Therefore, there are no credit checks, verifying employment or needless waiting for the cash you need.
At Phoenix Pawn & Gold we conduct an assessment of your power tools to calculate our cash offer presented.  Within a few minutes, we examine the external aspects of your power tools for aesthetic appeal.  In addition, we verify that the all of its features are in good working order.  Therefore, letting us determine the best cash offer possible to present to you.
Assessments are free of charge and there is no obligation to accept our cash offers.
Power Tools We Value to Loan Cash 

 
Lawn Edger
Tillers
Trimmers & Brush Cutter
Pressure Washers
Paint Sprayers
Wet/Dry Vacuums
Drills
Saws 

Chainsaws
Miter Saws
Chop Saws
Jigsaws
Circular Saws
Reciprocating Saws
Tile Saws
Scroll Saws

Nail Guns
Air Compressor
Pawn Loans
Phoenix Pawn & Gold pawn loans are for 90 days.  You are more than welcome to pay off the loan in total at any time within the duration of the loan.  The sooner the pay, the less out of pocket it will cost to place your power tools back in your possession.  Because the interest is pro-rated to the date of payment.  
If you need more time, we can extend the loan with paying only the interest accrued for another 90 days.
Click on bottom right and engage with an assistant via live-chat.  They can get the process started and answer any questions you may have. 
Phoenix Pawn is the Shop You Can Rely On
Being in this industry for over a decade, has given Phoenix Pawn & Gold the experience and skills to get our customers the most cash possible!  Phoenix, Glendale and Tempe residents know that we are the most reliable pawn shop for cash!