Pawn Electronics
Never more than today have electronics become the most important part of our daily life.  The affordability of both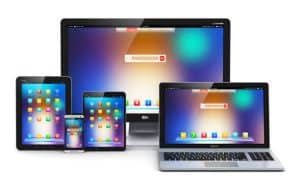 smartphones, cell phones, and laptops around the world have meant that even the most average of individuals is carrying both a smartphone and a personal laptop or tablet of sorts. This means when we find ourselves in times of financial distress, there's an easy and quick way to put cash in your pocket. At Phoenix Pawn and Gold you can pawn electronics in mere minutes for cash!  With a used smartphone, cell phone, television, tablet, computer, or power tools, we can get you cash with only the item.  No background checks, no credit checks, and no-nonsense, at our Phoenix pawn shop. As long as you have a valuable electronic, then we can get you to cash in minutes.
Pawn: Apple – Samsung – Lenovo – Vizio – Dell – Panasonic – Microsoft – Intel Brands & more!!
The Beauty of Electronics Loans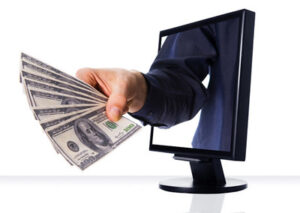 The beauty in pawning electronics at our Phoenix pawn shop is not just the ease of getting cash. It's also the ease of information and items necessary.  Our electronics loans are a form of a collateral loan. The only thing that is needed is a valuable piece of electronics.  We base the cash offer solely on the current market value and its external and internal condition.
There are no unnecessary checks; be it income, credit score, employment, background, or any other silly metric traditional institutions. There are used to limit your access to cash loans.  At Phoenix Pawn and Gold, it's never been easier than it is today to get the cash you need; what you need is already sitting in your pocket.
Assessments & Cash Offers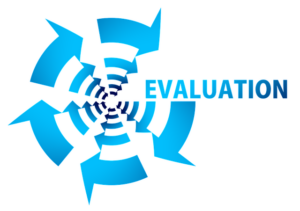 No matter if seeking a smartphone or a TV loan, the process is relatively the same, thanks to our expertly trained pawnbrokers.  It begins with a basic assessment of the item to ensure all of the essentials are present (stand and remote), in good working condition, as well as cosmetically, it still has visual appeal.
To ensure that we can provide an offer to pawn electronics, we do need them to follow these two guidelines:
If your electronic item is a computer, laptop or cell phone, that is 2 years old or newer.
That whatever the electronic item is, that it currently retains a minimum of a $150.00 value or more.
One important item we mention to all our electronics loan customers is the ability to boost their cash value by simply bringing by additional accessories. Bring the original documents, boxes, and accessories that came with your item.  The difference in cash loan value between an item with no accessories and one with the original box and accessories are immense.
Loans Offered Seven Days A Week

If you're looking to pawn any of your electronics, then you don't even have to move from your seat.  Using our live chat feature at the bottom of the screen, we can get you a cash pawn loan even faster.  We keep trained professionals on the other side of the screen who are ready to help evaluate the value of your items.  Therefore, let them know how we can help you meet your financial goals.  The fact of the matter is if you've got electronics, then you're good to get a fast cash loan in Phoenix, Tempe, or Glendale at Phoenix Pawn and Gold when you pawn electronics with us.