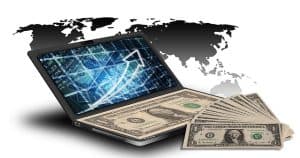 Smartphone Loan
Never has it been easier to get fast cash with a smartphone loan from Phoenix Pawn and Gold. If you've got a smartphone and are in need of a quick cash infusion today, then our Phoenix pawn shop is the only place you can rely on.  Because we offer the most cash possible when it comes to a Smartphone loan!
Cash in Just A Few Minutes
Our smartphone loans are based solely on the value of your phone, to secure a cash loan.  Therefore, our lending practices do not rely on filling out an extensive application.  Nor do you have to wait to see if you are approved for a loan, like you do for banks,  This means items like your income, your credit, and other limiting factors we don't even have to consider to get you a loan.
If you walk through the doors of Phoenix Pawn and Gold with a smartphone, then you can walk out in as little as fifteen minutes with cold, hard cash in hand. Our process has been streamlined over the last decade to make it fast and efficient.  As a result, you won't have to worry about another delay in your path to get the cash you need!
The Loaning Process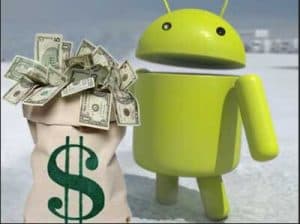 Smartphone Loans begin with an assessment of the cell phone.  From start to finish, there are only a few tasks that are trained pawnbrokers have to verify.  Because, pawn loans are based on the resale value of the phone itself, plus interest for the lending fee.
First, we'll run a basic test of all the features and function of the phone. This includes sending a text, making a phone call, connecting to the Internet, and its features, depending on the make and the model of the phone.  After that, our pawnbroker will examine the exterior of the phone.  This is to ensure there are no scratches or cracks, and its overall visual appeal.  Finally, the pawnbroker will confirm the current market value, and calculate an offer to present to you.
All of our Smartphone assessments are free of charge, and are never under any obligation to accept our cash offer. 
Once you accept our cash loan offer, we simply collect a few signatures and your smartphone goes into our safe, secure, and insured storage facility.
Repaying a Smartphone Loan Is Easy
The flexibility that all of our customers enjoy at our pawn shop is unique to the industry.  In addition, our smartphone loans allow you some time, to regain some financial stability.  Our smartphone loans are for a period of ninety days.  And can be redeemed at any time during the loan without any penalty fees for early payment.  Come the last day of the loan, customers have the option of either repaying the loan in full, and retrieving the phone in minutes.  Or, if you are still getting financially settled, pay only the interest accrued to date, and rewrite the loan.
Come in and see us at Phoenix Pawn & Gold and see what offer awaits you!