Pawn Computer
It's no secret that electronics hold immense value in today's day and age. The rapid advancement in technology has made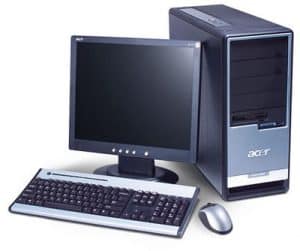 computers able to fit in our pockets, and all of us are carrying them around. It's also made laptops and other personal computers far more affordable. It's not uncommon for the average household to have two sometimes three computers just sitting around the house.  Often one being the primary use and the others just sitting there.  So why not put them to use, when you need cash the most, and pawn computer for a short term loan.
Technology isn't going anywhere, and these rapid advancements we've seen are going to keep happening which serves only to devalue existing technology. If you're one of these households in Phoenix, Glendale, or Tempe with used computers or used laptops sitting around, it's time to get your cash out of them while you can!  If you need a quick cash infusion, pawning computers at Phoenix Pawn and Gold is a fast and safe way to do it particularly if you're not even using them in the first place.
Brands of Computers to Pawn:
Lenovo – Dell – Apple – IBM – Intel Corporation – Hewlett-Packard – Samsung – Acer – ASUS -and more!
Used Computer Loans for Cash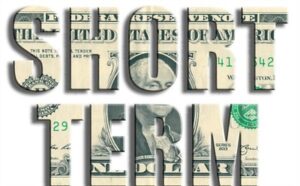 So what does it mean to pawn computers for cash?  It's really a simple transaction and one that can take as little as a few minutes time.  A pawn loan is a form of a collateral loan, a financial instrument that's far less popular today than it was a few hundred years ago. In the past, we didn't have credit scores or a logged history of an individual's credit transactions. The only secure way to offer cash loans to individuals was with the use of their property to ensure payment.
A pawn loan is the modern version of this; the value of your cash loan is based solely on the value of the collateral you have to offer, and not on some silly three-digit credit number or any other metrics creditors use. Your used computers used laptops, or used tablets are all you need to put cash right into your pocket.
Loan to Value When You Pawn Computer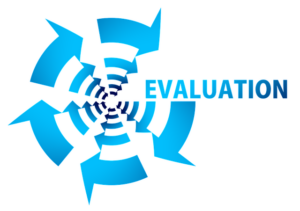 It's as simple as bringing your computer down to Phoenix Pawn and Gold; a Phoenix pawn shop for customers. We know you bring it for an appraisal and to get your cash offer. Our associate examines your computer for things like the the external and internal condition, ensuring its completely functional.  And what the current market is willing to offer for a similar device, in the same condition.
This last piece is important and definitely shouldn't be overlooked by consumers. How we assign value to all of our pawn computer loans is through analysis. This analysis is based on what others in the market are buying and selling the exact model for.
With this being the case, we cannot make an offer to pawn computer unless your PC is 2 years old or newer, and/or still retains a current market value of $150.00 or more.
This allows us to ensure customers are getting not only the maximum amount of cash possible but the most accurate amount possible as well. So don't delay, if you're in Phoenix, Glendale, or Tempe, pawn computers for cash today!
90 Days to Pay the Loan in Full When You Pawn Computer at Phoenix Pawn & Gold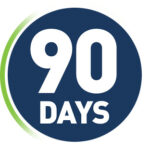 All computer loans are for a period of ninety days. During which, the loan can be repaid at any time with no penalty or fees for early payment.  Come to the end of this loan, our customers have two options available to them at Phoenix Pawn and Gold.  First, they can simply repay the principal and the interest amount and reclaim their computer.  Second, if you're simply not in a financial place to repay it in its entirety, then we're still happy to help. Just pay the interest, and we can extend the loan for another ninety days.  And we are able to do this, at no additional cost to you.
Phoenix Pawn and Gold is here to help customers find financial stability. This is just one of the many ways that we do this.