Cell Phone Buyer
Androids & iPhones
Cell Phone Buyer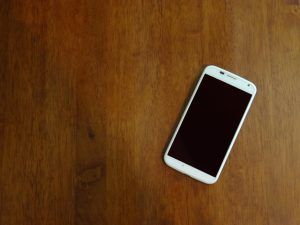 Cell phones are one of the most common pieces of technology in the twenty-first century. In the beginning, it seemed smartphones were definitely only going to be a tool of the rich. The earliest smartphones, the Palm Pilot, was used only by businessmen. It simply wasn't something the average person would have lying around. Today, it's not uncommon for just about everyone, including kids, to have a smartphone in their pocket; old ones lying in drawers at home!  Smartphones devalue greatly on a daily basis, and if you've got old cell phones lying around, then you definitely need to sell those cell phones for cash now. Phoenix Pawn and Gold have been Phoenix, Tempe, and Glendale's top cell phone buyer for well over a decade.
Get Cash for Your Cell Phones
From used to new cell phones; we can get you in and out of our store with cash in mere minutes. Our cell phone buying process takes as little as five minutes. We're more than happy to buy just about any smartphone that's on the market today.  The only exclusion to this is if your smartphone is currently financed or on contract through a company.  Because we're not able to interfere with that contract. Other than that, there's just about no phone that we won't buy!  Feel free to reach out to us using our live chat at the bottom of the screen. We'll gladly confirm and even give you a free cash quote on buying your cell phone today.
The most important step that we take with each and every one of our cell phones is a simple test.  When you bring in a cell phone to sell, our employees will ensure that all of its basic, vital functions are still operational. We test things like making calls, sending and receiving texts; along with connecting to the Internet. This is crucial for any smartphones being sold to us.  Secondly, its condition is also assessed.  Specially when it comes to the screens.  Because if the screen is cracked, broken or shattered, it has no resale value.  Therefore, we will have to decline on buying it from you.  .
How Do You Get the Most From A Cell Phone Buyer Like Us?
At Phoenix Pawn and Gold, we want to take every appropriate measure to ensure our customers are getting the most amount possible.  One step we take to ensure this is consistently checking the prices of the used electronics we buy and sell.  When you come in to sell your cell phone, our associate will check to see what the current cash offers are for your exact generation, model, and year of the smartphone or cell phone.
These prices can vary literally by the hour, so to keep giving our customers the most cash possible, we ensure to make this check constantly. Phoenix Pawn and Gold is the only place worth selling a cell phone for cash, and the place where you can rest assured you're getting the maximum value for it.
Cell Phone Loans Also Available!
We understand sometimes sensitive information can still be in a cell phone or smartphone. Parting with it can be difficult.  We're happy to still put the same amount of cash into your pocket, but through pawning your cell phone instead. IT allows you to come and reclaim your phone after a period of ninety days; just as you left it without having to give up possession.