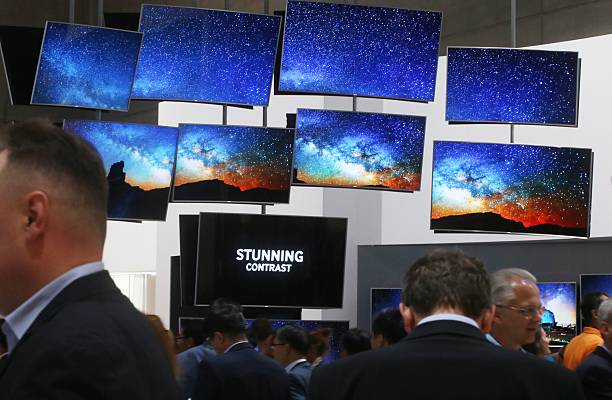 Used TV Store
Sony - Panasonic - Samsung - Philips & More

Used TV Store
Never has it been easier to get yourself one of those giant-sized televisions. You only see Televisions like that in the movies of yesteryear than it is today.  Over the last decade, we've not only been able to put computers into all of our pockets, but we've reduced the cost of flat screen TVs to dang near nothing! The Used TV market is bigger and better than it's ever been in the past. Anyone who has never had their dream of having a sixty plus inch monster television in their house can achieve that dream today quickly and easily at Phoenix Pawn and Gold, the Used TV Store that most customers would not expect.
We're Phoenix's Used TV Store and have been for more than a decade. We've been buying, selling, and helping folks from Phoenix, Tempe, and Glendale trades their TVs in for cash and other goods that we've amassed an enormous inventory that would make even the connoisseur gasp in amazement. Come check out our Used TV Store today if you're in the market to sell or buy a TV today!
Sell TVs for Cash
Our leading product at Phoenix Pawn and Gold is helping residents get cash for their used TVs in mere minutes.  If you're one of those people who have multiple TVs in the house but really only use one, then don't let that extra one sit and collect dust when it can help you get the extra cash you need.  At Phoenix Pawn and Gold, we pay cold, hard cash for any and all used TVs no matter their condition.
As long as your TV is no more than 2 years old, still have the remote and all of the TV's functions are in good working order, then we'll happily put cash in your pocket today. We constantly are adjusting our buying prices; both according to our competition and also to what the current used market looks like. We do this to ensure that our customers are getting a fair cash offer for their TVs. No matter the size, no matter the brand, Phoenix Pawn, and Gold will buy your TVs today for cash.
TV Cash Loans Also Available
Televisions are the hottest commodity in a family household. Most families in the twenty-first century simply won't function without one around for the whole family to congregate around. If you've hit times of financial disparity, need cash in your pocket, but don't want to part with your TV, we can help! Our TV Cash Loans are a quick and easy way to turn your TV into cash in minutes, retaining possession of it. For a period of ninety days, we'll hold on to the TV. This takes place until you come to repay the loan in full during that period.
Once the interest and principal amounts are paid off, we'll happily return your TV to you. This is a great option for those whose TV is simply a staple in their household in Phoenix, Tempe, and Glendale, and parting with it simply isn't an option. Contact Phoenix Pawn and Gold today; seven days a week. Get cash for your Used TV in mere minutes today!