Getting Diamond Ring Collateral Loans Is a Simple Process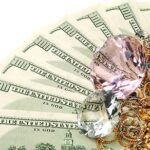 If you are needing cash quickly, and have rings your not willing to part with, diamond ring collateral loans might be the best solution for your circumstances. And, Phoenix Pawn and Gold is here, to make the best offer around, and turn it into cash in your hands!
Our process is fast and efficient.  Because we have skilled and experienced pawnbrokers, and the necessary instruments and tools to ensure our assessments are accurate.  This is how we are able to offer the most cash possible, to help you when you need it fast!
Here's Some Helpful Hints
If you are needing a specific amount of cash, it's a good idea to bring multiple pieces of your jewelry.  Because, you can bundle multiple valuables on one pawn ticket and only have to pay one set of ticket fees.
Take the time to clean your jewelry before you arrive at Phoenix Pawn and Gold.
Also, bring your ring in the original jewelry box it came in (if possible), along with the sales receipt, and any documentation or certificates regarding the diamonds.
Your current and valid personal identification. For instance, an Arizona State Issued Driver's License or state ID.
These are just the basic steps necessary to secure Diamond Ring Collateral Loans. If you have further questions on the matter, don't hesitate to click on the bottom right of the screen to reach an assistant, via Live-Chat. They will be happy to answer any questions you may have, and can even start the process online prior to arriving at our store.
Assessments Lead to Cash Offers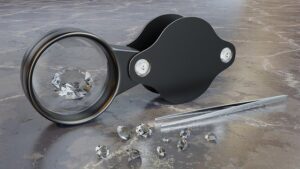 With diamond ring collateral loans, the amount that we are able to lend depends on the value your diamonds and the precious metal holds.  That is why we examine them separately, then combine the two valuations to present an offer to you.
Our assessments are free of charge and there is never any obligation to accept an offer.
The pawnbroker will test the platinum, gold or silver the ring itself is crafted from.  First retrieving some samples of flakes with a touchstone, to test and verify its purity.  This keeps your jewelry out of harm's way, yet does not affect its aesthetic appeal.  Once the fineness is confirmed, the ring is weighed and the spot price is checked.
To start the analysis of the diamond(s), our pawnbroker will verify if the diamonds are genuine, with our Presidium Adamas Diamond and Moissanite tester.  After that, they will examine the diamond, based on the 4 C's of Diamonds.  They are Cut, Color, Carat and Clarity.  Or, if you have your certificate of authenticity with you, our pawnbroker will be able to check the current market value directly, of the same grade and size of the diamonds.  Then the two assessments will be added together, and our offer will be presented to you.
The Terms of the Pawn Loan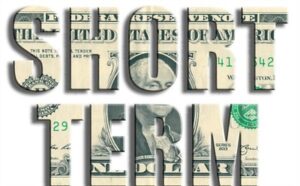 If you accept our offer, we will need to complete the paperwork, by seeing your valid ID, and a few signatures.  Then we will count out the cash to you.
For the duration of the loan your diamond jewelry will be kept safely in our locked vault, until your return.
You will have 90 days to pay the loan in full, and retrieve your ring.  If you come in and pay off the loan prior to the 60th day, we will reward you with a redemption discount.  Or, if you need more time, just come in and pay the interest accrued.  Then, we can rewrite the pawn loan for another 90 days.  And we can do this as many times as you need.
Phoenix Pawn and Gold is here to provide you with the cash you need seven days a week with our diamond ring collateral loans!