Pawn Diamond Rings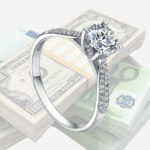 One of the most popular forms of jewelry worldwide is the diamond ring. Its greatest use is as a symbol of love;  one between two lovers. But, it's often used as the same symbol in families as well. In some cultures, the gifting of a diamond ring from older to younger generations has a great degree of connotations. One way or another, diamond rings are an important part of many families and are common in plenty of households.
At Phoenix Pawn and Gold, diamond rings are one of our favorite items. Diamond Rings are one of the quickest and easiest ways for individuals in financial distress; getting fast cash when they're in a bind. If you're in Phoenix, Tempe, or Glendale and are in fast cash, pawn diamond rings at our Phoenix pawn shop today!  In as little as a few minutes, we can put hundreds or thousands of dollars right into your pocket; all with your diamond ring.
Valuing Diamond Rings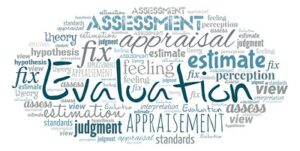 All of our associates are incredibly careful when dealing with diamond jewelry and in particular diamond rings. The actual assessment process at Phoenix Pawn and Gold has been simplified because we have the tools to do so. For instance, we have the most reliable diamond and moissanite tester on the market.  It is the Adamas by Presidium.
One other aspect that makes us the best place in Phoenix to pawn diamond rings is our approach to this process. It's incredibly typical for manufacturers to enclose diamonds in a precious metal like gold, silver, or platinum. We don't have to tell our customers that this material as a whole also has a great deal of value.
We ensure the diamond is treated entirely separate from its setting. Before we even give you a cash offer, we valuate the precious metal and the diamond separately and combine them at the end.  This gives us the confidence that we are offering the most, to help you get the cash you need.
At Phoenix Pawn and Gold, it is our goal to offer you more than our competitors.  Because that means that we will be the one that puts that cash in your hand. There's a reason why Phoenix Pawn and Gold is the top diamond ring money lender in the Valley of the Sun.
Sell Diamond Rings Too!

Sometimes diamond rings don't have said sentimental value attached to them. It can be a jewelry item not difficult to part with. If this is the case and you simply don't' want to deal with the interest after pawning a diamond ring, then selling your diamond ring to Phoenix Pawn and Gold is probably the best option for you.
We are more than happy to put a similar amount of cash into your pocket without going through the loan process. We'll just buy the diamond ring outright. We've been the jewelry buyer Phoenix trusts for well over a decade. Because we show the same amount of care and respect when buying jewelry as we do when loaning on it.