Pawn Sunglasses at Phoenix Pawn & Gold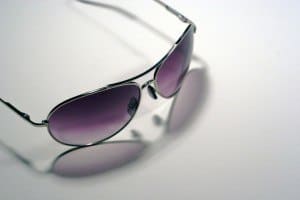 Everyone has sunglasses, and from time to time they need a loan.  Some of these sunglasses are very expensive, and for many they represent some quick cash as a pawn loan.  Also, as you may have noticed, sunglasses get more expensive every day.  What used to be a $10 item at Circle K, has now become a total fashion statement with some sunglasses going for more than $3,000 from designers such as Chanel, Louis Vuitton or Cartier.  Phoenix Pawn and Gold, conveniently located in Phoenix, AZ offers pawn loans on all types of sunglasses. 
So, bring your shades in, and let us transform them into cash!
Why Pawn Sunglasses?
It's fast cash. Extremely easy and absolutely no hassles.  Sunglasses have more value than you might think.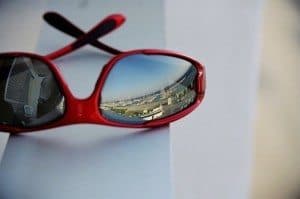 Which Brands of Sunglasses Do You Loan On?
Brands we loan on include:  Ray Ban, Ray Ban Jr, Oakley, Dolce & Gabbana, Maui Jim, Prada, Ralph Lauren, Person, BVLGARI, Versace, and Giorgio Armani among others.  If they have a used value over $35, we loan on them.  If their resale value is under $25, we probably would not be able to take them in.
What Determines Pawn Loan Value On My Sunglasses?
As with most pawn items, values are higher when the value of the item is higher.  On Sunglasses, the highest values are for glasses where they are in new or like new condition, with the box, and ideally with the original receipt.  For sunglasses, the storage case they come with adds a significant amount of value as it gets the glasses as close to new as possible.  Sunglasses depreciate rapidly when they are not in very good or excellent condition.  And similarly, they command the highest values when they are like new with the original case.
How Long Does It Take To Get A Pawn Loan?
A pawn loan is a very simple process.  And, it's even simpler on sunglasses!  You bring in the sunglasses, we look up their value, and then we loan you some percentage of that value.  All you need is the sunglasses, and a valid ID which typically would be a driver's license or a passport.  A pawn loan can take from 10 to 30 minutes depending on how complicated it is for us to set a value on and authenticate the sunglasses.  If you have an original receipt on them, it helps us to move the process along more quickly.
Where can I pawn my sunglasses?
Phoenix Pawn and Gold offers Pawn Loans on all types of sunglasses.  Stop by our store at 2803 W. Van Buren Road, Phoenix, AZ  85009 and get a loan today.  Serving Phoenix, West Phoenix, Laveen, Goodyear, and Avondale.