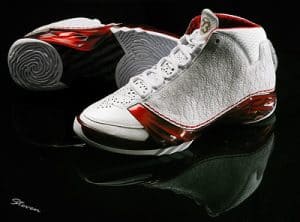 Come to Phoenix Pawn and Gold and Pawn Jordans for Cash Today!
There are very few sneakerheads and Basketballs fan that are NOT familiar with the name "Michael Jordan" and his tried-and-true Nike Brand of Air Jordans. That's why we here at Phoenix Pawn and Gold see the beauty of 'His Airness' when you walk into Pawn Jordans with us! What better way to appreciate this then by giving out cash with our pawn loans.
We Accept All Styles & Models To Get Cash When You  Pawn Jordans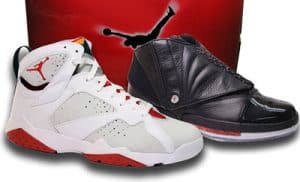 Naturally we take all of the Jordan models and styles, but we do have a preferred criteria as a cash lender:
Bring your Jordans in their best possible condition, and all the accessories they came with.
In addition, we prefer to lend on  either Deadstock (Mint Condition) or Near Deadstock (Near Mint Condition).
If you have the original box and accessories that they came with, at the time of purchase.
Lastly, if you still have the sales receipt, bring that along with you as well.
These items help increase their overall value.  As a result, they can increase your cash offer, and possibly lower the interest rate when you pawn Air Jordans at Phoenix Pawn.
Are My Jordan's Authentic?
When you buy Air Jordan's, they do come with an authentication certificate in the box.  However, if you no longer have the paperwork to verify, not a problem!  We can verify them with our Entrupy services, for a $45 charge.  The fee must be paid in advance, and is non-refundable.
What's Our Benefit to Pawn Jordans Rather Than You Buy Them?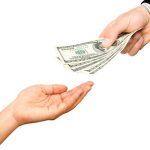 The benefit of any pawn loan, is that you do not have to part with the valuables you still treasure when you need cash.  However, you can utilize the value they retain, to help you find fast cash by securing a 90 day pawn loan.  And, for the duration of the loan, they will be kept safe and secure at our facility, until the loan is paid in full.  After that, our pawnbroker will be happy to retrieve your Air Jordans, and hand them back to you in the same condition we received them in!
If you have questions about the pawn loans process, just check our FAQ page.
What's the Bottom Line? Why Go to Phoenix Pawn and Gold To Pawn Jordans?
Phoenix Pawn and Gold has been a Pawn Shop of much standing in the Valley and continues to aid those in need of cash fast. We have been in this business for over 20 years. That says a lot for a business in general, even MORE so with a pawn shop. That and the fact of our professional staff has over 30 years of combined experience in the pawning business makes us tried and tested to assist customers day in and day out.
We proudly serve the Greater Phoenix Area, and surrounding cities. Still not convinced. Stop by today and see what you can receive when you pawn Jordans with us at Phoenix Pawn and Gold! The payout might surprise you!