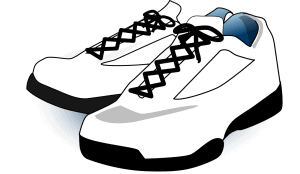 Come to Phoenix Pawn and Gold and Pawn Jordans for Cash Today!
There are very few sneakerheads and Basketballs fan that are NOT familiar with the name "Michael Jordan" and his tried and true Nike Brand of Air Jordans. That's why we at Phoenix Pawn and Gold see the beauty of 'His Airness' when you walk in to Pawn Jordans with us! What better way to appreciate this then by giving out cash with our pawn loans.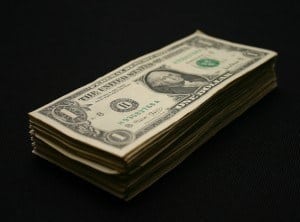 So what types of Air Jordans do you take in when we Pawn Jordans?
Naturally we take all of the Jordan brands and types, but we do have some conditions to meet:
First and foremost, see if you can hunt down anything that came with the shoes originally like the box, or the receipt.  It can make a huge difference on how much cash you're able to get as it allows us to trust the authenticity that much more. It also speeds up the process to know where they came from. Second, we prefer them in either Deadstock (Mint Condition) or Near Deadstock (Near Mint Condition). Finally, we would prefer to have the original box and accessories that comes with the shoes themselves. It's not a DEALBREAKER, but if you're looking to max out on the value of the shoes themselves, it would be wise to bring them with you.
So what's our benefit to Pawn Jordans rather than you buy them?
When you pawn Jordans with us, the benefit to that is you can get your Jordans BACK when you pay off the loan provided. We give you a grace period of 90 days to do so. Also, we won't sell your Jordans unless you give us permission to do so (if you truly wish to part with them). We also store them in our security vault for safekeeping so you know that your Jordans are protected. Finally, and this is the Dealbreaker to some, when you decide to have us BUY your Jordans, we claim ownership after the transaction is done when you leave the store. Meaning you don't get them back unless you buy them back. This should help understand why it's better to pawn Jordans than to have us buy them. If you have questions about the pawn loans process, just check our FAQ page by clicking on the link here.
So what's the bottom line? Why go to Phoenix Pawn and Gold to Pawn Jordans?
Phoenix Pawn and Gold has been a Pawn Shop of much standing in the Valley and continues to aid those in need of cash fast. We have been in this business for over 20 years. That says a lot for a business in general, even MORE so with a pawn shop. That and the fact of our professional staff has over 30 years of combined experience in the pawning business makes us tried and tested to assist customers day in and day out. We proudly serve the Phoenix area, along with our sister cities in Tempe, Scottsdale, Mesa, Chandler, and even as far as Avondale. Still not convinced? Stop by today and see what you can receive when you pawn Jordans with us at Phoenix Pawn and Gold! The payout might surprise you!