Pawn Xbox One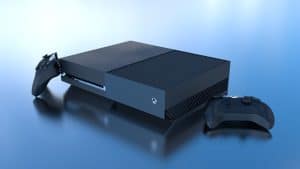 Never have video game consoles become a staple inside households as they are today. It's estimated that one-seventh of the entire population of the entire world is now someone who indulges in video games; be it for hobby or on a regular basis. While it used to simply be a niche hobby, it's taken over cultures around the world; one of the most popular pastimes worldwide. Video game consoles are by far the most accessible form of these. They haven't reached the point of dollar-store affordability yet. But a used Xbox One can still only cost a few hundred dollars if not less; so pawn Xbox One console and games you have with us!
The story here is that more than likely you've got an Xbox One sitting inside your house somewhere. Used electronics are one of the most valuable items in the world and in particular Used Xbox Ones. If you're in need of fast cash in Phoenix, Glendale, or Tempe, then it's time to Pawn the Xbox One; go for cash you deserve at Phoenix Pawn and Gold.
What's It Mean to Pawn My Microsoft Xbox One?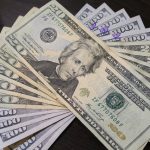 A pawn loan is one of the most ancient forms of money lending in existence. Particularly in a world dominated by wide access to banking, there's a desperate need for other means of accessing money that doesn't require extensive credit checks, income checks, and whatever other criteria they use to hold people down. A pawn loan at Phoenix Pawn and Gold requires only one thing from its customers to access cash.
an item of value. A pawn loan is a form of a collateral loan; none of the metrics that banks might use to hold you down apply. Customers with no credit, no jobs, no income are all accepted and good for cash in Phoenix, Tempe, or Glendale. As long as you've got a Microsoft Xbox One, then you can pawn Xbox Ones for cash.
Getting Your Xbox One Pawn Loan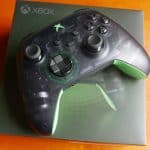 From start to finish, you can pawn your Xbox One in as little as fifteen minutes at our Phoenix pawn shop.  Never has it been easier to put hundreds of dollars right into your pocket.  You can start the process yourself seven days a week by just coming on down to Phoenix Pawn and Gold with your Xbox One.  Our associates are all expertly trained in assessing the collateral our customers bring and maximizing their value.  The only requirements we have when pawning Xbox Ones are verifying its operating condition.
This includes ensuring it can play discs, connect to wireless networks, and that the controller is fully functional.  After that, our pawnbroker will examine the exterior's condition and visual appeal.  Besides this, the only other steps we take is to check the current selling price for your exact used Xbox One model and that's about it!
At Phoenix Pawn and Gold, our primary concern is the fair treatment of our customers and checking the used marketplace for its true value ensures this.
After All This, Then What?
Lastly, our associate will make you a cash offer. When you accept we'll collect a few signatures and send you off and on your way with cash in hand.  In as little as five minutes, you can have the cash you need and rest assured that you pawn Xbox One is in a safe place.  If you're looking to pawn Xbox One in Tempe, Phoenix, or Glendale, Phoenix Pawn and Gold is the only place worth visiting.  We're open seven days a week and more than happy to provide free quotes on the spot!